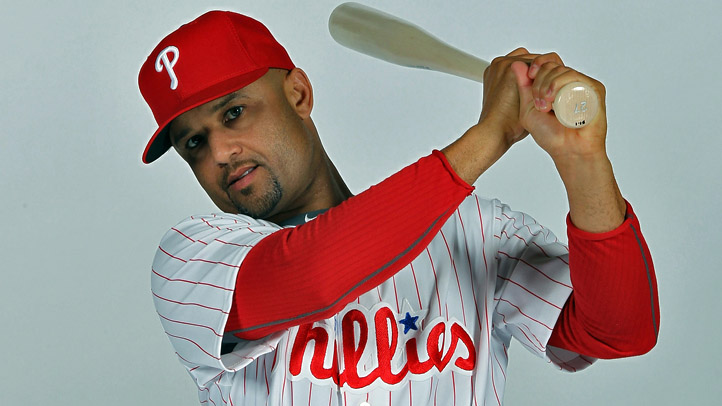 Only one Phillies hitter is likely to start the All-Star Game in Phoenix next month and the answer might surprise you.
As the voting for the 2011 All-Star Game draws to a close, Placido Polanco leads perennial fan-favorite and future Hall of Famer Chipper Jones by over 1.2 million votes to lead third base for the National League with just hours left to vote.
A career .302 hitter, it may appear that Polanco is struggling, batting "only" .289 after 77 games. However, as compared to his fellow Phillies, he is second only to Ryan Howard in RBIs and Shane Victorino in batting average and (of course) leads the Phightins with 87 hits.
But how does he fair against other National League third basemen?
The short answer is "not bad."
The more complicated answer is that perhaps Chase Headley (San Diego) or Amaris Ramirez (Chicago) deserve the All-Star nod just a little bit more.
Polanco certainly has high marks when stacked against his competition. When Albert Pujols (who only played a few games at the hot corner this season) is removed from consideration -- Pujols is out 4 to 6 weeks with a fractured forearm and would be unable to participate -- Polanco is fifth in hits, third in RBIs, batting average, and on-base percentage. He leads NL third basemen in hits, but either Ramirez and/or Headley outrank him in nearly every other category.
Polanco has only been voted onto an All-Star team one other time -- in 2007 as a second baseman for the Detroit Tigers. It was hands down the best season of his 14-season MLB career as he finished with 200 hits, 67 RBIs, and a remarkable .341 batting average in 142 games, earning a Silver Slugger and one of his two Gold Gloves. Polly could potentially flirt with some of those stats in 2011, especially hits and RBIs.
So what gives Polly an edge over Ramirez and Headley in the voting?
The best fans in baseball, that's what.
Whether you have voted once, 100 times, or not at all, you have until midnight Thursday to head over to Phillies.com or MLB.com to ensure Polanco's spot in the Mid-Summer Classic.