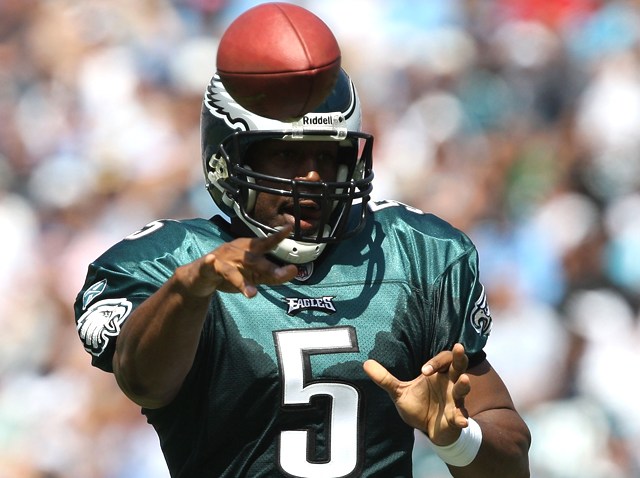 The Eagles are the third-most-likely team to win the Super Bowl, according to a Sports Illustrated survey of NFL players.
The Eagles earned nine percent of the vote -- falling well behind the Patriots (29 percent) and Steelers (21 percent), according to PhiladelphiaEagles.com.
But the Eagles were the highest ranked NFC team on the list.
The Giants and Ravens (five percent each) rounded out the top five, according to the Eagles.
SI interviewed nearly 300 current NFLers prior to Week 2 action to compile the poll. Maybe not so many footballers would be high on the Eagles after watching the Birds get destroyed on Sunday by the Saints.