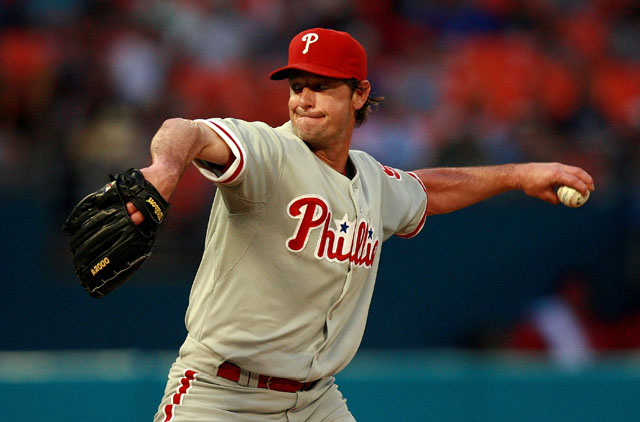 Its been nearly four months since Harry Kalas yelped, "Swing and a miss; he struck him out! The Philadelphia Phillies are 2008 World Champions of baseball!"
In the 120 days that have followed that joyous exclamation things have changed -- they always do in baseball -- the Phightin Phils made moves.
The Phils didn't stand "Pat" this off-season -- gone are General Manager Pat Gillick and left fielder Pat Burrell. In their places are General Manager Ruben Amaro Jr. and Raul Ibanez.
The Phils added Chan Ho Park to step in as either the fifth starter or long reliever and since he isn't Adam Eaton he is certainly an upgrade.
Aside from those moves, the 2009 Phils are pretty much the same team that won it all in 2008. That's the luxury of having a core of young players and a front office willing to pay them to stick around (just ask Ryan Howard).
Wednesday the Phils phinally take the field again -- this time as World Champs (wow, writing that just doesn't get old!). The game might only be a 1 p.m. spring training game against the hapless Pittsburgh Pirates but it's the first step towards defending their title.
Phillies.com has had the countdown on for weeks -- counting down the minutes to this game.
But, why should phans care about a game played in Clearwater in February?
Because it's the first real measuring stick of the season -- the jerseys in the field aren't the same as those at the plate. The final score won't matter but the work out on the diamond does matter.
Spring is in the air and before you know it the games will be played in Philadelphia in April, then July and hopefully October.
So, if you get a chance to play a little hooky -- go for it. Take a drive and listen to all the action on 1210 The Big Talker or click here to sit at your desk and listen to the game.
Go Phils.