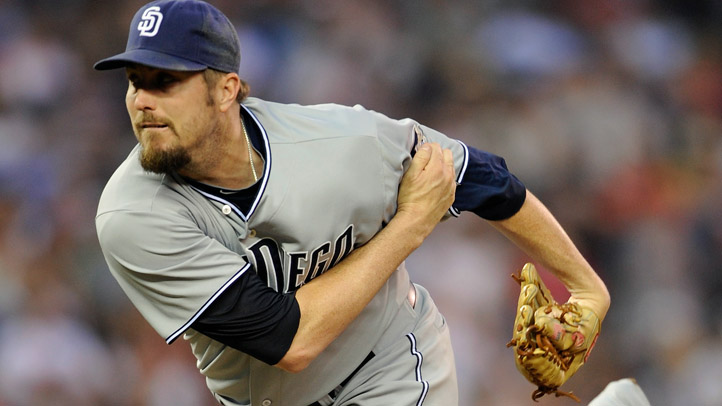 The Phillies bullpen continued to take shape Tuesday as they announced a one-year deal with veteran righty Chad Qualls.
Qualls, 33, signed a $1.15 million deal, the Phillies announced.
The right-hander made 77 appearances for the Padres last season (the eighth most in the majors) while posting a 6-8 record with a 3.51 ERA.
Over eight seasons with the Padres, Rays, Diamondbacks and Astros, Qualls has appeared in 537 games (all in relief) posting a 38-34 record and 51 saves while posting a 3.78 ERA. He averages a respectable 5.2 strikeouts per nine innings and 2.4 strikeouts to walks ratio.
Qualls adds the Phils extra insurance should fellow righty Jose Contreras not be recovered from an elbow injury. He will likely battle Michael Stutes for right-handed set-up duties.