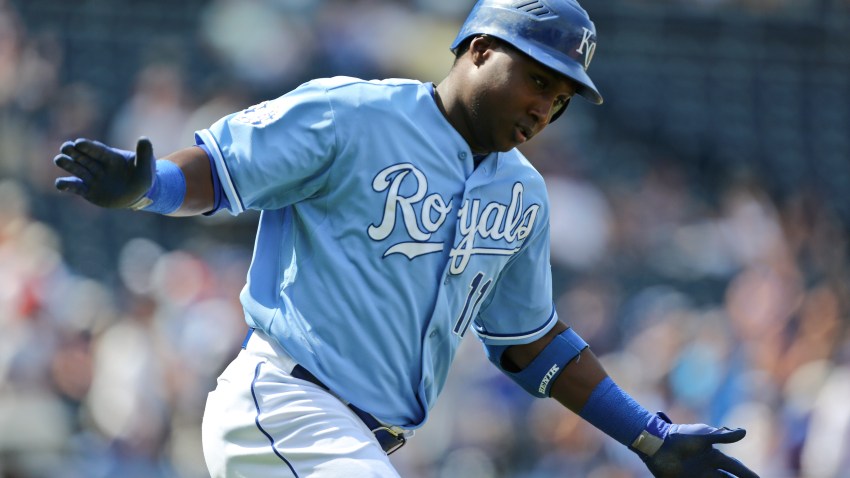 If there is one thing that we've learned so far this off-season, it's that Phillies General Manager Ruben Amaro Jr. isn't afraid to kick over rocks in hopes of finding a schilling of gold underneath, as evidenced by the signings of relief pitcher Chad Durbin and infielder Yuniesky Betancourt.
Most Phillies fans should be familiar with Durbin, who was a revelation with the team in 2008, when he posted a 2.87 ERA as a key member of one of the game's best bullpens. He was unable to repeat that same level of success in 2009 and 2010 (4.10 ERA) but was effective enough thanks to an 8.1 K/9 and an ability to throw multiple innings per outing. After a tumultuous season with the Cleveland Indians in 2011 (5.53 ERA in 68 IP), he rebounded to be an key cog in the dominating Atlanta Braves bullpen last season, where he has a 3.10 ERA in 61 innings.
This signing was a bit of a surprise, given the amount of the depth the Phillies already possess in the bullpen, including veterans Jonathan Papelbon and Mike Adams and youngsters like Antonio Bastardo, Justin De Fratus, Phillippe Aumont, Jeremy Horst and B.J. Rosenberg. While you can never go wrong with having too much bullpen depth -- especially given how turbulent relievers can be from season-to-season -- this move signals that the Phillies would prefer to ease their young arms into their roles instead of just throwing them into the deep end. At the cost of $1.1 million, Durbin is potentially a steal if he can provide quality innings.
And as solid as that move was, the same cannot be said for the Yuniesky Betancourt deal, given that, well, he's not good at baseball. The 31-year-old infielder, who has spent time with the Seattle Mariners, Kansas City Royals and Milwaukee Brewers over his eight year career, has amassed a career triple slash of .266/.290/.400. You'll note that a .290 OBP would have been fifth worst in all of baseball in 2012.
To boot, Betancourt isn't necessarily a whiz with the glove, either. He's competent enough in that he can physically wield a glove, but that's about as far as it goes. To sum up: Betancourt is a bad fielder with no power who can't get on base. In other words, he'll fit in perfectly on this team. The most interesting thing about him might just be that his first and last name are spelled almost exactly as it sounds. That might not mean much to you, but try spelling "Jeff Francoeur" correctly on the first try.
Fortunately, Betancourt was only signed to a minor league deal, which means that he'll really need to impress in spring training in order to get a shot to be on the big league roster. Aside from that, it will take a series of catastrophic injuries in order for him to get and at-bats during the regular season with the Phillies this year.
Again, this move is about depth. I said in an earlier post that bad depth is still good depth, and I suppose that's still the case. But the truth is that Yuniesky is really bad at baseball, and if he is ever in a position to contribute to the Phillies on a daily basis, then something has gone horribly wrong in 2013.
To sum up the last 500 or so words: Monday was your pretty average workday for Ruben Amaro.