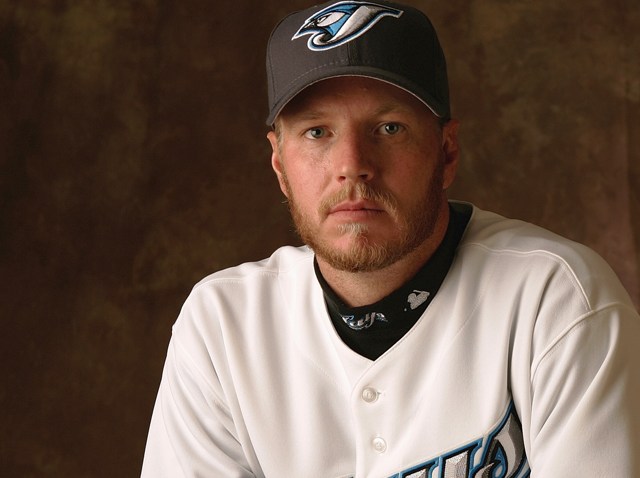 The Phillies Holiday shopping list could again include a "Halladay."
Roy Halladay is still a Blue Jay and that means that he is still on the trade market and it seems the Phillies remain interested with some big names being kicked around.
The Phillies and Angels are the front-runners to land Doc Halladay, according to Fox Sports' Ken Rosenthal.
The list of teams interested in the former Cy-Young Award winner is a lot deeper, according to ESPN's Jayson Stark.
The Phils, Halos, Yankees and Red Sox are all on Stark's "A" List while teams like the Dodgers and surprisingly the Rays "maybe" in the hunt.
The Phightins spun the wheels last season before the trade deadline on landing Halladay but eventually settled on Cliff Lee instead.
Lee was of course an innings eater and a great consolation prize to Doc but now with Halladay under control for only one assumed playoff run the asking price could come down. But, the cost of a Halladay gift could still be too steep though for the Phils to pull the trigger.
The Phils have offered a package of youngsters including Rookie of the Year runner-up J.A. Happ and either of the Phillies hot outfield prospects (Michael Taylor or Domonic Brown, sources told Rosenthal.
Notice no mention of top pitching prospect Kyle Drabek who General Manager Ruben Amaro, Jr. managed to hang onto while prying Cliff Lee away from the Indians last season.
But, the Phils could also possibly unload a veteran (a.k.a. expensive) arm like Joe Blanton, said Rosenthal.
And Blanton wasn't the only pitcher possibly being discussed as salary-clearing toss in for Halladay -- Cole Hamels shouldn't be ruled out, a source told the New York Daily News.
The Phillies, even by including a veteran, would still need to exceed their payroll to for the nearly $16 million left on Doc's contract.
But, how likely are the Phils to get Halladay?
"I don't think there's any likeliness," said Amaro to MLB.com.
Hold on, Amaro didn't say "no way."
And, the Jays know they need to deal Doc now to get the most value. So, a Halladay season in Philly remains very possible.