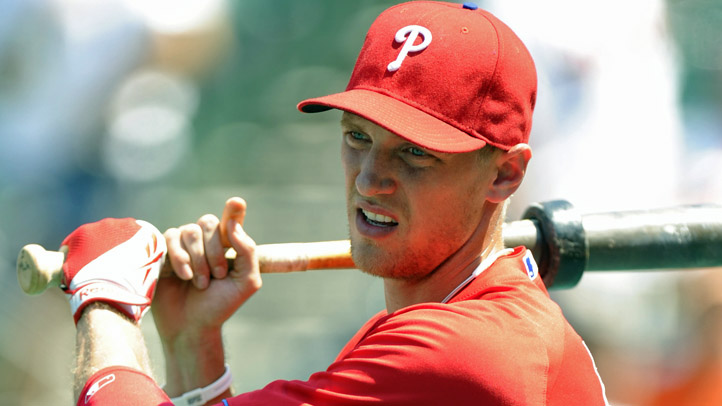 With the July 31 trade deadline looming Phillies fans seemed torn if they want their beloved Phightins to buy or sell.
A four-game win streak by the Phils and their 8-4 record since the All-Star Break has fans thinking playoffs despite the Phils sitting at 45-54 -- good for dead last in National League East.
The Phillies are 14.5 back in the division and 9.5 back in the wild card. And have just a 0.8 percent chance of making the playoffs, according to ESPN.com.
The Phillies should sell. But…
They might not if they keep winning despite having to hop four teams in the division and six teams for the second wild card spot.
Let's assume that 88 wins is good to get the wild card (it likely won't be good enough to win the division). The Phils would need to go 43-20 down the stretch to get to that mark -- a 68-percent clip.
Basically the Phillies have to win every series the rest of the way with a couple of sweeps mixed in to have a chance to make the playoffs. Not impossible but not enough of a hope to be buyers at the deadline instead of sellers.