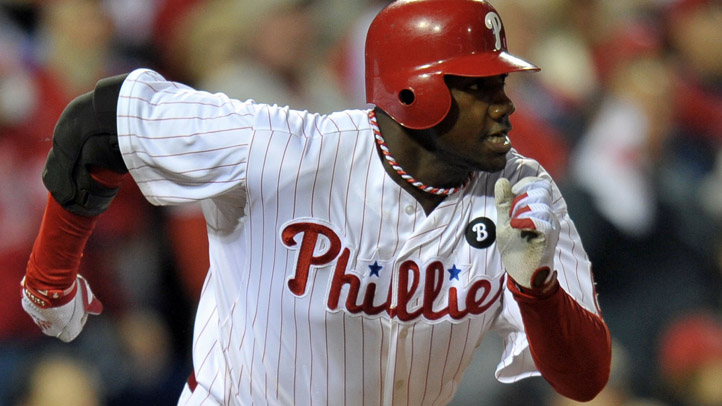 Enough with the fear and loathing that has followed the Phillies Game 2 loss in the NLDS. The Cardinals won Game 2, it ended a dark day in Philly and the fans got cold and tired causing Jimmy Rollins to take notice.
That's the past now. Tuesday is a new day and the Phillies will win Game 3 in St. Louis and this is why:
1. The Phillies have balanced power
Everyone fears Jaime Garcia because he is a lefty who is 2-1 with a 1.20 ERA and a .178 batting average against in six career games against Philly. But let's remember the Phillies have Hunter Pence (.954 OPS with the Phils) and John Mayberry, Jr. (.854 OPS) swinging for the fences Tuesday. It used to be any old lefty could stop the left-handed power of the Phils but not anymore.
2. Cole Hamels is pretty darn good in his career against the Cards
Yes his 2-3 record is nothing special but Hamels has held the Cards to .225 BAA and .375 OPS in nine career games.
3. The Phillies have Ryan Howard
Lefty or no lefty on the mound for the Cards, there is no stopping the Phillies No. 1 slugger. Howard has hit .368 with a .695 OPS while hitting nine homers and knocking in 35 runs in 26 career games in his hometown. There is no National League Park where Howard has posted a higher average or OPS than Busch Stadium.
Feel free to disagree with me below...