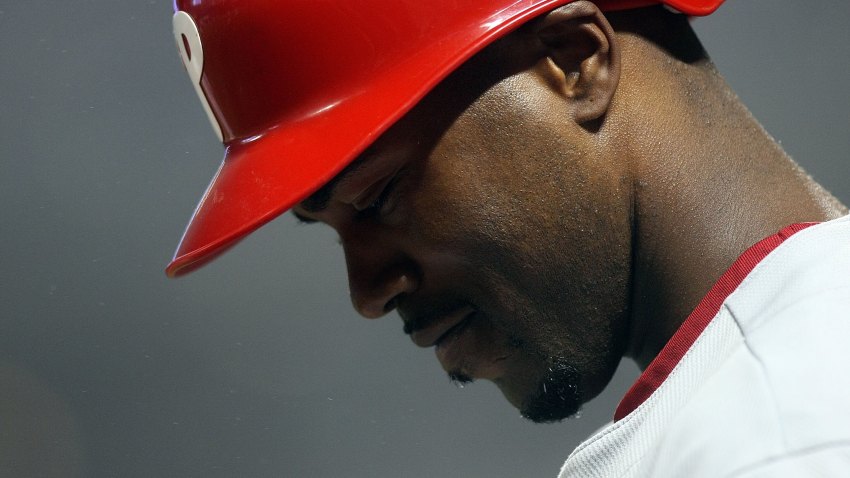 The Phillies didn't have any first-round picks, per se, but they used their two compensation picks to beef up their pitching prospects, selecting right-handed pitchers Shane Watson and Mitch Gueller.
Watson, drafted 40th overall, comes out of Lakewood High School in California and went 4-3 with a 1.19 ERA in 11 games last season. A 6-foot-4-inch, 195-pound pitcher, he struck out 79 batters in just 53 innings, and was the 50th-ranked player by ESPN's Keith Law and the 30th-ranked overall player by Baseball America.
BA's John Manuel describes Watson as a "barrel-chested hard-thrower [who] is still trying to harness command of plus stuff."
"Shane has a plus curveball with a plus fastball right now as a high school senior," Phils Director of Scouting Marti Wolever said. "He's very athletic and strong and he's a great competitor."
Gueller is also a high schooler, coming out William F. West High School in Chehalis, Wash. He went 6-0 the past year with a 0.82 ERA while striking out 70 batters in 43.2 innings.
Gueller was ranked No. 107 on Baseball America's list of prospects and 54th overall by Law.
"He's projectable and the athleticism that helps him play the outfield shows in his delivery, which he repeats well. Gueller sits 91-93 mph but has touched 95, and he stays on top well, creating some downward plane and sink and allowing him to attack the lower third of the strike zone," Law wrote in his player profile for Gueller.
Baseball America notes that Gueller "flashes three average-to-above pitches, touches 94 mph, [is] athletic."
"Mitch is an outstanding athlete," Wolever said. "He already has a plus fastball and has a chance to have a plus curveball and a plus change."
It's interesting to note that the Phils are going heavy on the pitching early in this draft. Prospects straight out of high school are obviously not locks to join the rotation any time soon, but with Roy Halladay aging and Cole Hamels potentially heading to free agency, the selections look somewhat prescient.