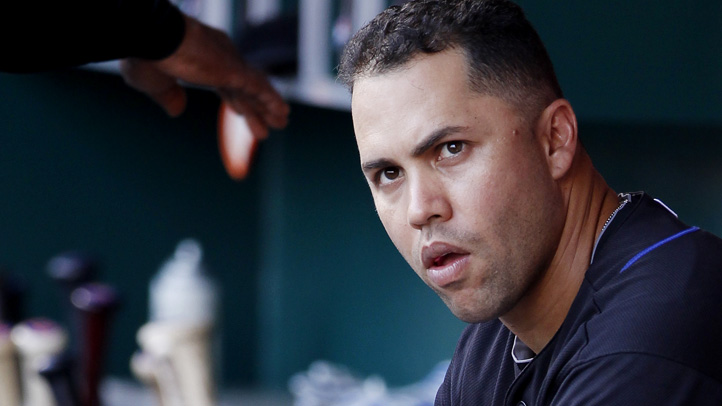 The Phillies have been sniffing around for extra bats for weeks now, and it seemed like Carlos Beltran was the one guy they had locked on to bring in and help bolster the lineup. But the defending World Series champs, adding insult to their victory over Philly last night, had other ideas, snatching away the Mets' outfielder right from under Ruben Amaro's nose:
The deal was agreed upon Wednesday by the two clubs, but Beltran had 24 hours to waive his no-trade clause and approve it.

Beltran, who is batting .289 this season, with a National League-high 30 doubles, 15 home runs and 66 RBI, will bolster the Giants offense.
I think it's been worth debating whether or not the Phillies should really make any moves prior to the trade deadline, given how good they've been thus far this season. An extra bat almost seemed like an obscene luxury, given the team's dominant pitching staff and occasional moments of offensive productivity. But now that Beltran has been taken away (and more important, that he was taken away by the team that dethroned the Phillies as NL champs last season), suddenly there's a sense of urgency if you're a fan for the Phillies to answer that move. Now, the Giants look quite formidable. Maybe that's enough to spur the team to reach out and make a deal for someone like Hunter Pence. In your mind as a fan, you kinda feel like they HAVE to now. What if they stand pat? What if they just let the Giants cruise past them? THIS CANNOT GO WITHOUT A RESPONSE FOR IT SHALL MAKE US LOOK WEAK!

That's not a terribly rational thought process, but it's the kind of thing you obsess over during the long run to the playoffs. The Phillies lost out on Beltran. Did they truly lose something by not signing him? The angst won't subside until you know for sure in October.