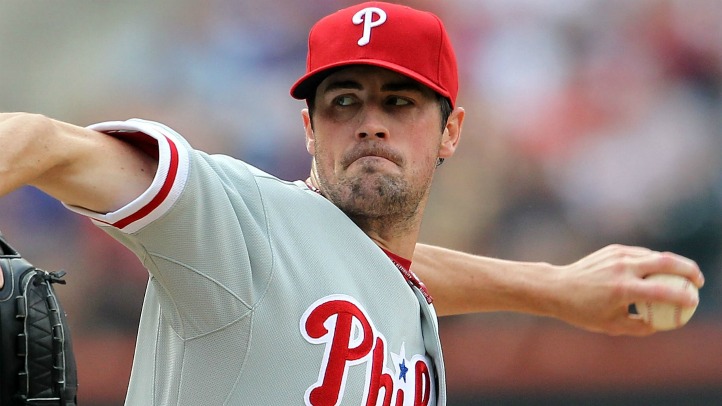 Slugger Ryan Howard isn't the only Phillie facing an off-season of uncertainty due to injuries.
Howard could be out until May or June after rupturing his left Achilles tendon on the final play of the Phillies NLDS loss, according to NBC Philadelphia Sports' Howard Eskin.
The Phillies made it official Saturday night saying that an MRI revealed the rupture:
(Howard) cannot have surgery until the swelling resolves and it has not been determined who will perform the surgery. Recovery time won't be known until after the surgery is complete and there is no guarantee he will be ready for spring training.
But besides the Big Piece, at least a couple of other Phillies are headed under the knife.
Lefty starter Cole Hamels is set to have "loose bodies" removed from his throwing elbow on Friday. He also has an inguinal hernia that will be operated on a week later, the team said.
Pinch-hitter/first baseman Ross Gload will "likely have arthroscopic hip surgery," the team said. He is to be re-examined first, according to the Phillies.
Two other guys possibly headed for surgery are third baseman Placido Polanco and right fielder Hunter Pence who are both battling sports hernias. Polanco's injury is nothing new but Pence's condition was mostly unknown towards the end of the season when it appeared he was dealing with a knee injury not a sports hernia.
Both players will have MRIs before moving forward with any possible surgery but the team said surgery is likely for Polanco.