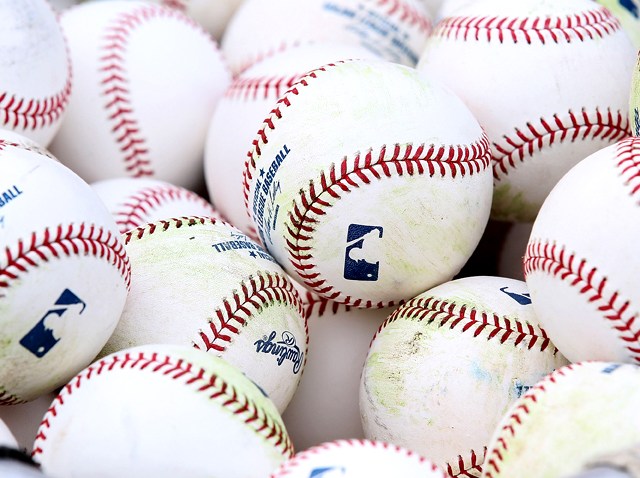 On Monday night, the Phillies selected Georgia high schooler Larry Greene with their first pick – the 39th over all – in the MLB Draft. Greene is a powerful left fielder who hits from the left side of the dish who was ranked the 75th best prospect in the country by Baseball America.
For more info on him, I'll turn it over to PhuturePhillies.com, who knows more about the Phillies minor league system than any other blogger this side of the Allegheny. (He also has some videos of Greene in action.)
He has the most power of any high school prospect in the draft. At 6-foot-1, 230 pounds, he's already massive, and can hit a baseball a really long way. Defensively, he's a LF guy at this point with scouts thinking he might have to move to 1B eventually.

As you know by now, the Phillies generally look for elite tools, normally they go for all around tools packages, especially guys with speed. Greene is the complete opposite, as his value is basically tied to his power. But that power could be really special, like, 40 HR power special. The system lacks legit power prospects, and Greene certainly fits the bill there. The Phillies obviously believe he can play LF, and that he can make contact and make adjustments.
At first glance, it seems that Greene is a Ryan Howard-type -- a big, powerful lefty who can hit the long ball but not do too much else. His size limits him defensively, and it is likely that he plies his trade as both a left fielder and first baseman as he moves through the system.
Greene looks the part, and his numbers from this past season certainly back it up: A .562 batting average with 11 doubles, 19 homers and 52 RBIs. It's high school, so the competition isn't exactly stiff, but it gives you an idea of just how much the kid can swing it.
It's not a terribly surprising pick for the Phillies, who love the raw, high-ceiling players that can turn into superstars with some seasoning. Their lower ranks are loaded with kids, and the most recent example of this is Domonic Brown, who was the Phillies 20th round pick in the 2006 draft. That one seemed to work out just fine.
The Phillies continue their restocking of the system on Tuesday morning, when they get their turn with the 66th pick in the draft.