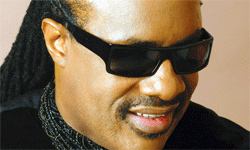 It's award season in the MLB, so now is as good a time as ever to recognize the very best players on the 2012 Phillies. Despite being an underwhelming season due to injuries and some lousy performance, there was still a lot to love about this year's club.
Seeing how the MLB announced their Cy Young winners Wednesday (congrats to R.A. Dickey and David Price), I figured that'd be a good place to start.
This one is sort of obvious, but it belongs to Cole Hamels. The 28-year-old, who burst onto the scene in 2006, has done little more than show everyone why he is among the most elite pitchers in the game. His 215 innings pitched -- the third highest in his career -- lead the team, as did his 3.05 ERA, 131 ERA+, 9/0 K/9 and 216 strikeouts.
Those stats also earned Cole a fifth-place vote for Cy Young.
He won 17 games, which is, astonishingly, a career high for the lefty. He also belted his first career homer in 2012 -- a solo shot of San Francisco's Matt Cain (who finished sixth in Cy Young voting), while belted elected to his second-straight All-Star game. And if that wasn't enough, he inked a six-year, $144 million contract extension, which effectively keeps him in town for the foreseeable future, provided that Jeff Loria doesn't buy the Phillies anytime soon.
In short, it was a great year for Hamels, who has firmly cemented himself as one of the best pitchers in the game. And all before his 30th birthday.
Of course, Hamels was not with out competition. He edges out fellow lefty Cliff Lee, who pitched a lot better than his 6-9 record would indicate. The veteran, who didn't earn his first win until July, fell victim to some bad luck, some bad relief pitching, and occasionally, himself.
His 3.16 ERA was nothing to sneeze at, and his 7.39 SO/BB ratio led the Majors by a fairly wide margin, due to the fact that he hardly every walked anyone (1.2 per nine), while striking out 8.8 per nine.
Lee had a few rough outings here and there, but for the most part, he was as reliable as ever. Despite spending some time on the DL in April and May, he still managed to throw 211 very effective innings, and was dominant during the last three months of the season (2.44 ERA in 121 innings pitched). If not for a bad game here and there, Lee very well might be given the nod here, but at the end of the day, Lee did what he was paid to do: pitch, and pitch well.
While there can only be one winner, we can all agree on this: the Phillies are extraordinarily lucky to have both of these pitchers in the same uniform.
Honorable mentions: Jonathan Papelbon, Kyle Kendrick (!!), Jeremy Horst