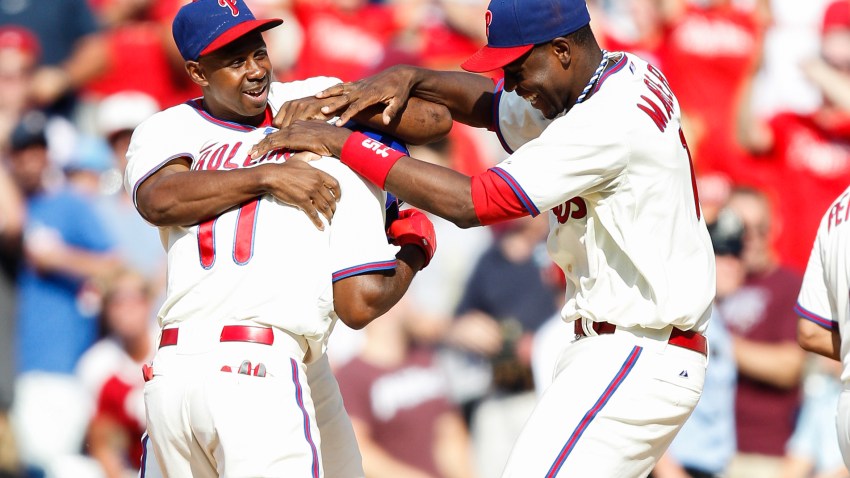 Despite a dismal and disappointing first half of the season that ended with the Philadelphia Phillies owning a 37-50 record and taking up residence at the bottom of the National League east, there was a light at the end of the tunnel for the defending division champs, as they found themselves healthy and fully armed to start the second half.

They stormed out of the gates following the All Star break, with a series win in Colorado against the Rockies, followed by a near sweep against the Dodgers in Los Angeles. Although they came up short in taking the third and final game of the series, they won the first two games of the series, with a lot of credit going to returning stats Ryan Howard and Roy Halladay.

Even though they are long odds to make much of a run here in the second half, they would need to keep their winning ways alive if they wanted to keep Ruben Amaro from jettisoning some of their players and effectively pulling the plug on the season.

They were unable to do so against the N.L. West leading San Francisco Giants over the weekend, as they dropped the first two of the series before walking off in 12 innings on Sunday to avoid the sweep.

With Tim Lincecum (5.72 ERA in 19 starts) on the hill on Friday night, the Phillies were unable to get much going by way of offense (two runs) against the struggling right-hander, while the Giants tuned up Vance Worley, who allowed six earned runs in six innings of work to take the loss.

Game two, with saw Aces Matt Cain and Cole Hamels on the hill, looked to be a pitcher's duel, but it quickly descending into a slug fest, as both pitchers allowed three homers (including one to the opposing pitcher) and five earned runs. And despite leading by a run in the eighth, the bullpen was unable to keep the Giants off the board to force extra innings, where Jonathan Papelbon allowed a run in the top of the 10th (his second inning of work), to send the Phillies home with their second straight loss.

They avoided the sweep on Sunday, as Joe Blanton spun a gem (3 ER in 8 IP) while John Mayberry homered twice. Jimmy Rollins ended the game in the bottom of the 12th with an RBI single that scored Carlos Ruiz to give the Phillies the win.

While winning a third straight series to start the second half of the season would have been preferable, there is a small victory to be had in the fact that they didn't get swept at home, especially on a beautiful Sunday afternoon.

This week, the Phillies host the Milwaukee Brewers for three games before heading on the road to take on the Atlanta Braves and Washington Nationals, in what figures to be a last-ditch effort to save the season before the trading deadline.