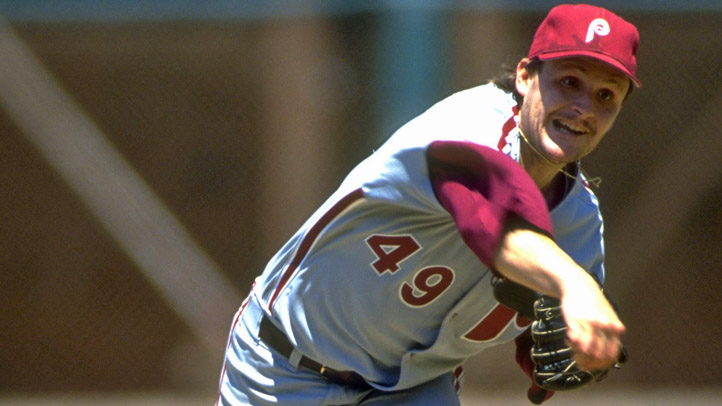 "Word to you mother!" "Don't have cow" when you find out it's '90s Retro Night at Citizens Bank Park Wednesday night.
The Phillies will be honoring the days of Mickey Morandini, Dickie Thon, Lenny Dykstra, Darren Daulton, Terry Mulholland and Mitch "Wild Thing" Williams as the Phightins sport Veterans Stadium-era maroon jerseys for their game against the Reds.
Throwback night? "You can't touch this!"
But there's more.
Don't be afraid to dust off the flannel, Zubaz pants or Hypercolor T-shirts since the Phillies are encouraging the fans to do like the players and show up to the ballpark in early '90s garb.the
The '90s love doesn't stop there as the Phillies honor one of their least successful decades (National League champion Macho Row 1993 team was the only year they had a winning record) by bringing back things from those lean years including Tommy Greene -- he pitched a no hitter in 1991 -- to throw out the first pitch, DJs from defunct radio stations WDRE and Y-100 and the Wolf Pack (which first appeared when recently-released-by-the-Brewers pitcher Randy Wolf made his Phillies debut in 1999) will return to the ballpark.
And topping it all off is "In the Meantime" hit-maker Spacehog playing before the game.
As for the baseball to be played, Vance Worley -- who was only four years old when the Phils actually wore the 1991 jerseys he will be wearing Wednesday night -- will take on Cincinnati's Bronson Arroyo.