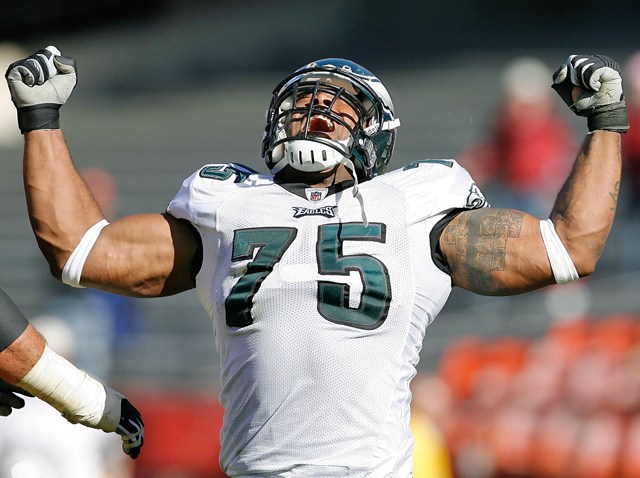 DE Juqua Parker wouldn't suit up for the Eagles when they face the Bears Sunday.
Parker traveled with the team to the Windy City but was listed as inactive with a hip flexor injury. The Bears game is the first game he has missed since joining the Eagles in 2005. Rookie Brandon Graham gets the nod in Parker's place.
DT Antonio Dixon on the other hand would tough it out despite an abdominal injury.
The biggest name on the inactive list for the Birds was Asante Samuel. The ball-hawk CB didn't even travel to Chicago with a knee injury. In place of Samuel, Joselio Hanson will start alongside Dimitri Patterson.
The rest of the Eagles inactives were newly-acquired CB Brandon Hughes, OT Austin Howard, OG Reggie Wells, TE Garrett Mills, WR Chad Hall and third-string QB Mike Kafka.
For "Da Bears" DE Corey Wootton, DE Barry Turner, DB Craig Steltz, DB Joshua Moore, RB Kahlil Bell, TE Desmond Clark, G Edwin Williams and third-string QB Caleb Hanie landed on the inactive list.