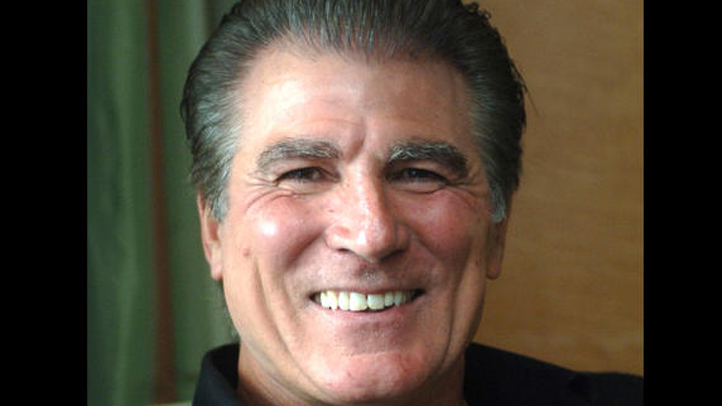 The man who put the Vince in "Invincible" is working on a playbook about life, and he's looking for a team of inspirational people to help him.

Vince Papale, the erstwhile Philadelphia Eagle whose triumphant tale was recounted in the 2006 movie "Invincible," said hundreds of people email him daily about their own stories of beating the
odds. That has prompted him to self-publish a book offering instruction and inspiration for navigating turbulence in work, family and personal relationships.

"Be Invincible in Changing Times: A Playbook for Winning No Matter What Life Throws at You" comes out Aug. 3. It includes Papale's own story as well as others about people who battled
adversity and won - including Mike Eruzione, captain of the 1980 U.S. hockey team that stunned the world by winning Olympic gold and became national heroes.

Papale, 65, also is retooling his eponymous website so fans can submit their own stories of overcoming hardships - and hopefully give confidence to others who find themselves in similar straits.

"If I didn't think that I could inspire somebody, I wouldn't be investing this time and money in this process," he said. "But if you see the emails I get...they're inspired by (the movie).
They're motivated by it. They wanted to give up but they don't because I didn't."

"That was real. This wasn't 'Rocky,'" Papale added, referring to the acclaimed Philadelphia-based movie that premiered in 1976, coincidentally the same year a 30-year-old Papale won a walk-on
spot at an open tryout with the Eagles.

Papale grew up in a housing project in Glenolden, a blue-collar town outside Philadelphia, and attended Saint Joseph's University on a track scholarship. He was coaching track at his former high
school and bartending when he earned a spot in 1974 on the Philadelphia Bell of the World Football League, which folded the next year.

After Eagles coach Dick Vermeil signed him in 1976, Papale spent three seasons as a special teams player and wide receiver until he was cut from the team in 1979 because of an arm injury. His
up-by-the-bootstraps story made him a favorite with notoriously tenacious Eagles fans.

"I'm an everyday guy. I'm someone without that pedigree and resume who rose above it and got to the top," he said. "I always tell people this isn't my story, this is our story because we've
all had triumph, we've all had an invincible moment."

He works today as a motivational speaker and lives in Cherry Hill, N.J., with his wife, Janet Cantwell-Papale, onetime U.S. gymnast, former University of Pennsylvania gymnastics coach and
real estate agent, and their two teenagers.

"We want to do something next about 'Invincible Kids,'" she said. "It's funny, he's got a fan base of 7, 8, 10, 13-year-old kids that adore Vince. They send us book reports they did on him. The parents say, 'This is the first time my kid wrote something that he's really passionate about.'"

Beyond his NFL glory days, the road hasn't been without its bumps: Papale survived a bout with colon cancer in 2001 and lost his job in the mortgage banking industry in 2008.

He took his own advice and heeded the words he tells corporate trainers, rotary clubs, school groups and nonprofits looking for guidance on reaching their goals.

"You battle. You fight. You bounce back. You seize every opportunity. You just keep at it until you make it happen," he said. "Even losing a job, instead of saying 'woe is me,' you can use it as an opportunity to do something new. That's what I'm doing."

Copyright AP - Associated Press