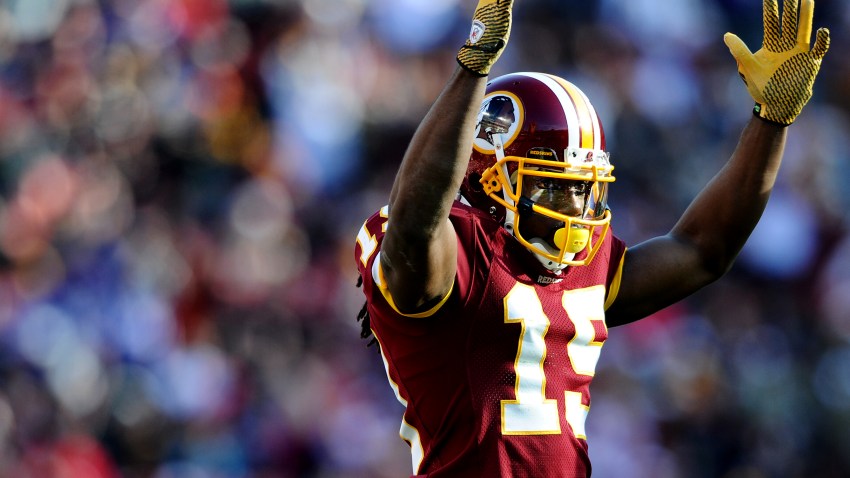 Every week during the season, we'll scout out the Eagles next opponent. This week, that opponent is the Washington Redskins.

The Opponent: The Washington Redskins. No team loses 10-plus games a season in more entertaining fashion.

Record: 5-10

The Line: Eagles by 8.5. Whoa hey, we're back to overrating the Eagles again! And in a meaningless game! So fitting.

Last Game: A 33-26 loss to the woeful Vikings that marked the Skins' sixth straight home loss to close out the FedEx season. Adrian Peterson was knocked out of this game in the third quarter with a shredded knee. But the Vikings won anyway thanks to the CAGEY JOE WEBB. You cannot stop Joe Webb. He's the SPIDERBACK.

The Coach: Mike Shanahan. This man doesn't know what he's doing, I promise you. Every Redskins fan has spent this season coming to grips with the fact that Shanahan has no real vision for this team, and that he revises his rebuilding plan each week in crayon on a Long John Silver's place mat. Brutal.

The Offense: Rex Grossman is good for at least two turnovers per game, which will come in handy for the Eagles when they commit multiple turnovers of their own. Roy Helu, who sat out the Vikings game with an injury, is expected back in the lineup for this final game.

The Defense: These guys just let Toby Gerhart hang 100+ on them, so Shady McCoy could certainly do some damage, unless this turns out to be one of Andy Reid's patented "let's run the ball eight times max" affairs.

Key Matchup: The Eagles vs. The Letdown Factor. Five days ago, there remained potential for this team to win the division in shocking fashion, and perhaps even going on a playoff run. That's all gone now, thanks to the Giants win over the Jets. All that's left is the sad realization that this season, for which so many predicted great things, has been a failure. We'll see if getting back to .500 matters to the Eagles at all when they know it's all over regardless.