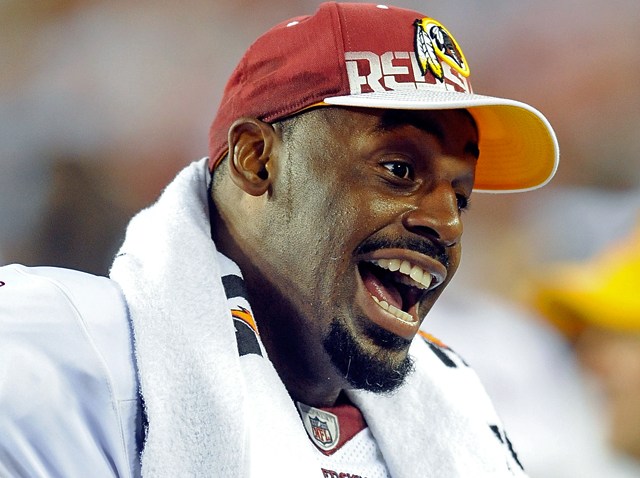 Every week during the season, we'll scout out the Eagles next opponent. This week, that opponent is the Washington Redskins.

The Opponent: The Washington Redskins, a.k.a. the Skins, a.k.a. the Hogs, a.k.a. Dan Snyder's Parking Emporium

Record: 1-2

The Line: Eagles by 6.

Last Game: An ugly 30-16 loss in St. Louis. It was the first home win for the Rams in 15 tries. Oof. After opening the season with a home win against the Cowboys, everything seemed to be on the up-and-up for the Skins. Even their collapse against Houston didn't seem so bad. But the Rams loss changes all that unbridled optimism. No Return To Glory for you, Hogettes!

The Coach: Mike Shanahan, the Orange Wonder himself. It seemed like Shanahan and his blinding veneers had the Skins going in the right direction up until Sunday. Not so sure about that now.

The Offense: Well now, you're already familiar with Mr. McNabb, are you not? Despite beating Dallas and throwing for a zillion yards against Houston, Donovan McNabb remains pretty much the same player you Eagles fans remember. He plays very well at home. He can go to pieces on the road. He has fits of wild inaccuracy. And now he's coming back. Two weeks ago, you may have missed No. 5. You may have thought trading him away was a horrible mistake. Having Mike Vick set the universe on fire tends to changes your mindset.

The Defense: Vick will have to spend a lot of time eluding Brian Orakpo, but the rejuvenated QB is making such tasks look relatively easy these days. He'll be throwing downfield against a secondary notorious for dropping picks and blowing coverages. LaRon Landry is a brilliant hitter and run defender. But coverage is a problem, and that's not something you like to hear about a safety. It's like a wideout who can't catch. Oh, and Albert Haynesworth is still a big fat whiner.

Key Matchup: Carlos Rogers vs. DeSean Jackson. DeSean is averaging 24.5 yards per catch, which is insane. Expect more big plays this week against the Skins' toast boy.