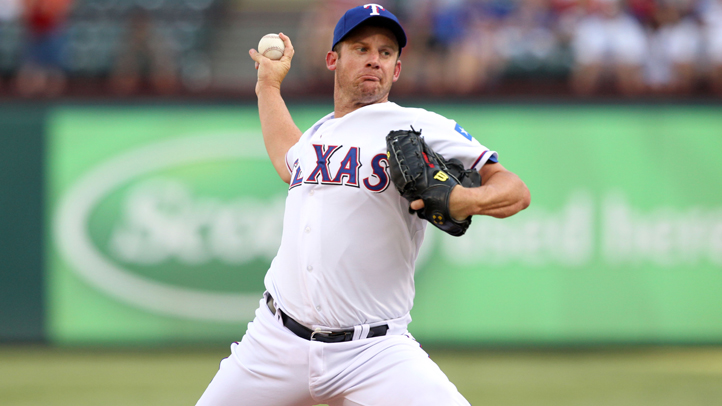 A former Phillies pitcher is causing a stir with his current team because of his apparent refusal to pitch.
Rangers right-hander Roy Oswalt is reportedly not to happy to be pitching out of the bullpen rather than starting for Texas and also allegedly taking himself out of games, according to his manager.
Oswalt pitched two perfect innings in relief for the Rangers on just 30 pitches Sunday, three days after two solid relief innings.

And that apparently exhausted him.

Manager Ron Washington was ready to send Oswalt back out for the ninth inning of what was then a tie game, but Oswalt declined. Washington, who was operating down two relievers (Mike Adams and Alexi Ogando) and trying to protect a third (Tanner Scheppers) didn't push the issue. It was the third time Oswalt had pitched in a seven-day span. By the end of his second inning, he'd pitched 9.1 innings in that stretch and thrown 150 pitches.

"He said he couldn't go any further," Washington said. "He said he had enough. To get anymore, you have to ask him."
Is this a "No Mas" situation?
Not really but there could be something to Oswalt's refusal to go another inning. The club says Oswalt, who is 4-2 with a 5.82 ERA after signing midseason with Texas, was professional about his demotion to the bullpen but displeased, according to the Dallas Morning News.
But Washington's quotes seem to reveal a less-than-enthusiastic Oswalt about the whole thing.
Oswalt came to the Phils before the 2010 trade deadline and quickly established himself as a fan favorite as he went 7-1 with a 1.74 ERA and 0.895 WHIP down the stretch for Philadelphia. But he wasn't great in the 2010 postseason and that mediocrity would continue in 2011 as he battled back injuries and tornado problems back home on his way to a 9-10 record with a 3.69 ERA and 1.34 WHIP.
This offseason Oswalt remained unsigned until the Rangers came calling on May 29.