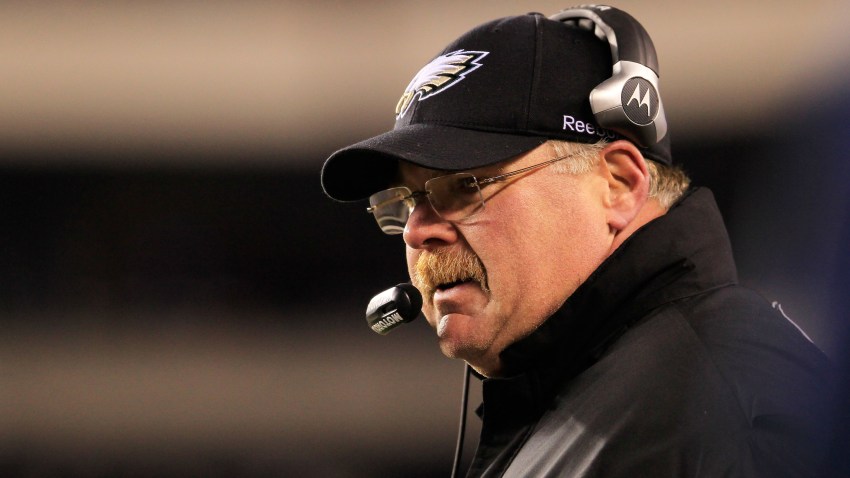 It was fun while it lasted, but the Eagles front office says there's no truth to the rumor that Andy Reid is being replaced by Jon Gruden.
The story got so buzzy online that the Eagles sent this statement out to set the record straight:
"Early this morning we have received several inquiries regarding the rumors regarding Andy Reid and Jon Gruden. This was simply a rumor and there is no basis to it at all. It is simply not true."
Some of the people who took the rumor and ran with it cited tweets from a Missouri reporter originally from our area, Ashley Zavala. Zavala's first tweet on the topic last night at 9:36 said:
"STILL NOT SAYING THIS IS DEFINITE but inside source told me Gruden will replace Andy Reid as Eagles head coach."
After midnight, a second tweet: "I'm hearing from more sources on Eagles Head Coach situation. Gruden rep told one source that he is in Philly for head coach position."
The NFL's longest-tenured coach is staying put in Philly and Gruden says he expects to saty put at ESPN where the former Tampa Bay coach is an analyst for Monday Night Football.