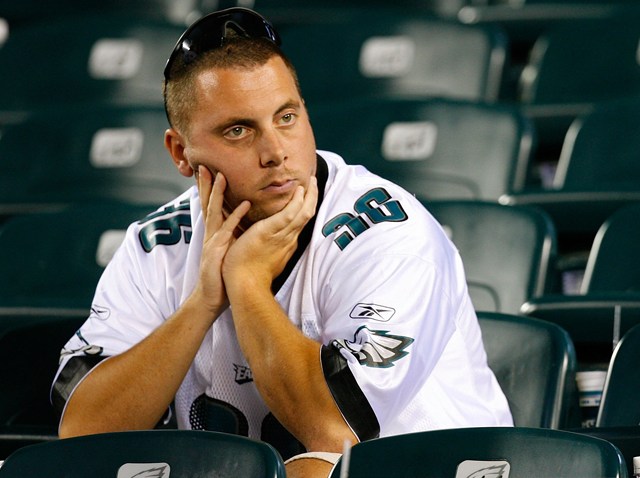 Eagles fans will have a rare free Fall Sunday this week as the Birds take a break. But without Eagles football there could be a big void to fill.
For those hardcore football fans it will remain business as usual Sunday even without the Birds. They will be checking their fantasy teams, tuning into The Ticket and rooting against 'dem Cowboys (go Broncos).
And for a fantasy tip look into picking up Ravens wide receiver Kelly Washington. He put up a quiet 12 catches for nearly 14 yards a fetch and one TD so far this season. Expect more nice games as Baltimore QB Joe Flacco becomes more comfortable with his new target.
For the less than avid football fan (or a fan who just needs a week off) there is still plenty to do.
You can join Lori Wilson and plenty of the NBC Philadelphia family at the Step Out Walk to Fight Diabetes presented by Independence Blue Cross.
Also, check out Sippin' on the River down at Penn's Landing where you can drink to your hearts desire while raising money for the Crohn's and Colitis Foundation of America. Or, feel free to head over to Jersey to support the fight against Breast Cancer as the Susan G. Komen Race for the Cure takes over Six Flags Great Adventure in Jackson.
Whatever you might do make sure you get home in time to watch Sunday Night Football on NBC. Expect a great game as the San Diego Chargers take on the Steelers in Pittsburgh.