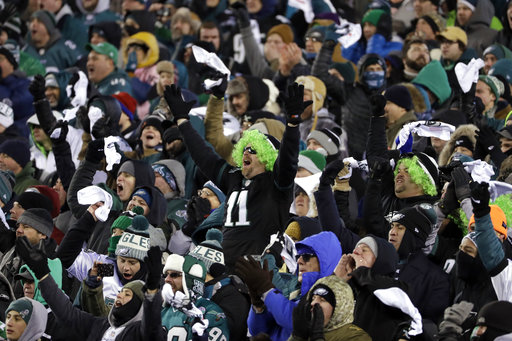 Everybody wantsto be at the Linc in person when the Birds make history but only 69,000 or so lucky souls will be sitting in the stands screaming their faces off on Sunday.
And if you want to be one of those fans to see the action live and in person and don't already have tickets, it's time to crack open that piggy bank -- and take out a second mortgage, really -- because tickets to the NFC Championship game between the Philadelphia Eagles and Minnesota Vikings are crazy expensive.
Just how expensive? Try the most expensive resale price ever on the secondary market for a conference championship game, according to TicketIQ.
Some of their stats around the tickets for this game, from Ticket IQ's Ralph Garcia:
"The NFC the Eagles vs Vikings Conference Championship at Lincoln Financial Field features an average asking price of $1,280 with cheapest available ticket $763. This average is up 62% since Philly's victory over the Falcons and is the most expensive Conference Championship game we've ever tracked."
"This price point is a significant increase from what Eagles fans are used to. It marks an 176% increase from the Divisional round's average price vs Atlanta, and a 300% increase from the regular season average price," Garcia writes.
The fact that the weather is supposed to be relatively nice with temps well above freezing and no chance of a blizzard certainly makes attending more appealing. Maybe there are a lot of rich The Roots fans out there who want to see Black Thought and Quest up close in person?
Similarly, on StubHub, the "get-in" price for just a standing room ticket is hovering around the $600 mark. You could buy a new 50-inch HD TV to watch the game on instead!
Have fun at the game if you're going and maybe purchase one of those 50-50 raffle tickets so you can pay that second mortgage off.
Copyright CSNPhily