Hart sports sweet-looking, rock-themed goalie mask originally appeared on NBC Sports Philadelphia
New season, new contract and new mask for Carter Hart.
With training camp around the corner, the Flyers' 23-year-old goalie was on the ice Tuesday for a workout at Virtua Center Flyers Skate Zone in Voorhees, New Jersey.
Hart, who likes to play the guitar, sported a fresh, AC/DC-themed lid. The netminder was a restricted free agent this summer and signed a three-year, $11.937 million contract last month.
"I can't wait for opening night where it'll be a sold-out stadium again," Hart said in August. "How loud our stadium is and how loud they're going to be on opening night, it's going to be wild. We're all looking forward to it."
Hart and many other goalies typically rock a new mask at some point when one season turns to the next. It's pretty cool to see Hart tap into his musical side for a new look ahead of the 2021-22 campaign, a mask we assume he'll keep for training camp and the regular season.
Here's a look at Hart's mask, thanks to Flyers senior director of communications Zack Hill: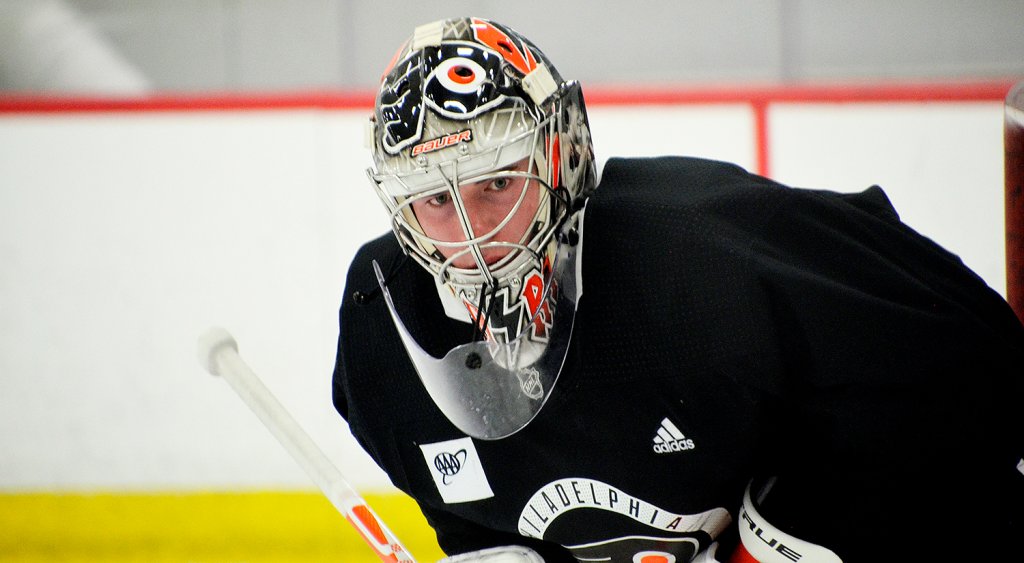 Subscribe to and rate Flyers Talk
Apple Podcasts | Spotify | Stitcher | Art19 | YouTube
Copyright RSN