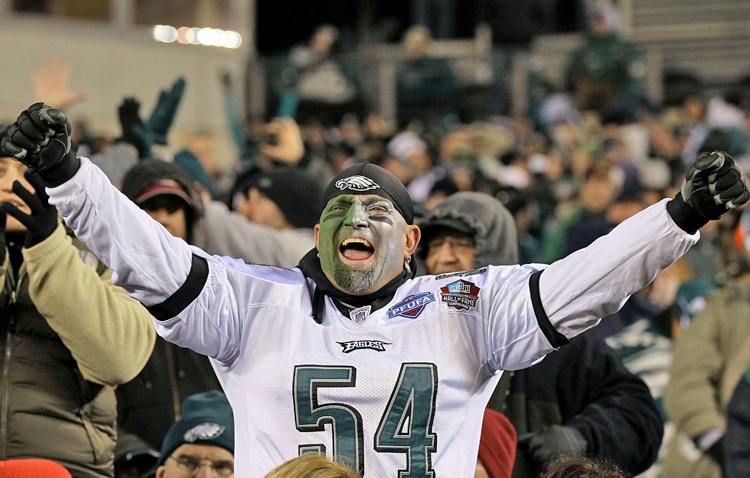 NBC10 employees sure don't have the same dire viewpoint of Sunday's Eagles-Packers showdown that it seems many other do.
Who will win the Wild Card showdown?
For employees in our building the answer is clear -- the Eagles.
Almost 75 percent of employees who responded to a station-wide request for picking the game said that Eagles would win.
And most of the employees see the Eagles putting up 20-plus points on the Green Bay defense despite Pack leading the NFC by allowing just 15 points a game this season.
Vai Sikahema is on board with a Birds victory:
"Vick gets four full quarters as he wished in game one and delivers -- Iggles 30-24."
Are we collectively Eagles crazy? It's possible.
Or maybe most of the Eagles fans out there that see the Pack coming into the Linc and winning chose to just keep quiet and not sound pessimistic.
Heck, I picked the Pack to take it 28-17 and I haven't heard the end of it even though I would still be rooting for the Eagles to win.
One sales guy (who will remain nameless) picked the Eagles to win but felt the Packers would win despite his prediction.
"The (Eagles) will probably lose. Vick's magic is fading and their D is so banged up. If they do win, it'll because Vick caries them."
But despite the few detractors it just seems we at NBC10 love to root for our Birds and want to stay positive.
Looks like we are like Deanna Durante -- who worked in Milwaukee, Wis. Before returning to Philly. She just wants to see the home team succeed.
"Eagles are my hometown team but I have never pretended to know anything about football. So I could not even begin to guess a score -- I'm just gonna say EAGLES IN OVERTIME."
We will heed Deanna's prediction and call for the Eagles to cover the 2.5-point spread with a 30-27 win in overtime. Go Birds!