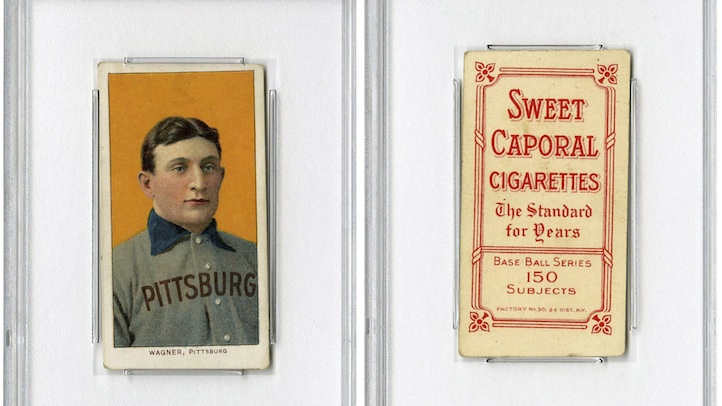 A rare 1909 baseball card depicting American Major League Baseball shortstop Honus Wagner, nicknamed "The Flying Dutchman," sold for more than $2.1 million at auction, according to The Associated Press.
The card, originally released by the American Tobacco Co., was sold for $2,105,770.50 in an online sale, Goldin Auctions said.
The card was the highlight of Goldin Auctions' April 5th showcase, The New York Post reported. Other memorabilia sold included a copy of Alex Rodriguez's 2009 World Series ring ($50,398) and a signed Derek Jeter 2001 World Series game-used bat ($37,486).
Wagner's cards were taken out of packaging. Rumor has it that Wagner didn't want his card to be included with cigarettes, believing it would encourage kids to smoke, accordin to The New York Post.
However, Wagner's card attracted attention, with only 50 to 100 copies believed to exist, The New York Post reported. The card was described as the "Jumbo" Wagner because its edges are 1/16 inches bigger than standard cards.
While the company claimed the price was a record for a baseball card sold at auction, a comparable Wagner card in mint condition was bought for $2.8 million in a private sale in 2007, according to AP.