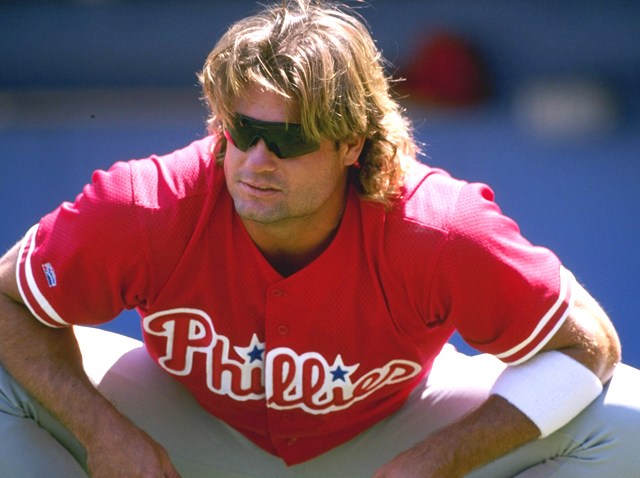 There's been lots of chatter about Billy Beane lately, and not necessarily because of baseball, but because of Brad Pitt. The actor, who portrayed the Oakland Athletics' general manager in Moneyball, has drawn critical acclaim for his performance, which earned him both a Golden Globe and Oscar nomnination.
The film, (based on the book of the same name) which chronicled Beane bucking traditional baseball wisdom to win in Oakland, has drawn the attention of fans, players and executives alike, and has been the source of much praise and criticism in the blogging world, due to it's radical ideas and new-age ways to build a baseball teams.
"Moneyball," for those not aware, is the name for the method (coined by the book's author Michael Lewis) that Beane employed (and others copied) to build a baseball team. Due to his shoestring budgets in Oakland, Beane focused on what other teams didn't seem to pay attention to: A hitter's ability to get on base. Not batting average, not stolen bases, not home runs, but rather their on-base percentage. That's a very rudimentary way of explaining it, but you get the idea.
And as it turns out, one of the more noteworthy Phillies teams in the last few decades may have had something to do with it, as Beane explained during a recent visit to Villanova Law School.
Per Frank Fitzpatrick of The Daily News:
"I was right here in Philadelphia watching the World Series [which the Phils lost to Toronto]," said Beane, who was part of a panel discussing "Moneyball's Impact on Business and Sports. "Those '93 Phillies took a ton of pitches, walked a ton and scored a ton of runs. That's when it hit me."
The actual amount of inspiration that those ragtag Macho Row Phillies team gave to Beane is up for debate, but it is an interesting tidbit, nonetheless.
Looking back on it, those '93 Phillies were extraordinarily gifted at getting on base. Of their starting eight, only one player (Mickey Morandini) had an on-base percentage under .340. Of the remaining seven hitters, five had OBPs more than .370, and four had OBPs above .390, and, as a whole, they got on base at nearly a .380 clip -- outstanding.
As a team, the Phillies were tops in the National League in on-base percentage (.351), runs scored (877), OPS (.777), and were second, only to the San Francisco Giants, in batting average (.276) and slugging (.427).
Conversely, the Phillies of recent vintage haven't had as much success in that department, and, since 2008, have been just above league-average in that regard. In fact, only two members of the 2011 club (Carlos Ruiz and Shane Victorino) have had on-base percentages higher than that '93 club. Pretty crazy.
To find a recent Phillies team that excelled at getting on base, you'd have to go back to 2007, when the team was tied for first place in the NL with an OBP of .354 -- a tick better than the '93 club. That season, the Phillies had four players who drove the on-base engine: Chase Utley (.410), Pat Burrell (.400), Ryan Howard (.392) and Aaron Rowand (.374). *

*Also worth noting that the 2004, 2005, and 2006 teams had similar success in getting on base, thanks to a combination of Jim Thome (pre-injury), Bobby Abreu (who will always be under-appreciated in Philadelphia), Howard (before pitchers learned his weaknesses), Burrell (more valuable that people realized) and Ultley (he's still pretty good at it).
If you've paid attention to my blogs over the past year or so, then you've probably noticed how much I harp on a guy's ability to get on base, say, more than his batting average. The reason? Because a high OBP is awesome, and so much more useful than people realize. While a great batting average is nice, the ability to work a pitcher over and understand the strike zone might just be more valuabe.
It's the same reason why I wasn't crazy about Hunter Pence (career .343 OBP), why Howard drives me crazy (declining OBP), why I love Ruiz (.385 OPB over last two seasons), and why Domonic Brown should be the starting left fielder (.375 minor league OBP and crazy-good plate discipline).
Is OBP the be-all, end-all? Of course not. Just look at how good the Phillies were at getting on base in 2006, and you'll realize that, hey, pitching matters, too, as well as a combination of luck and opportunity. It's just another facet of the game that, even in the Moneyball-era, teams and players still tend to overlook.
But, it's wildly interesting to learn that one of the most hardscrabble and rag-tag Phillies (so many mullets on Macho Row!) of all time was partially responsible for one of the most innovative baseball theories in the history of the game.