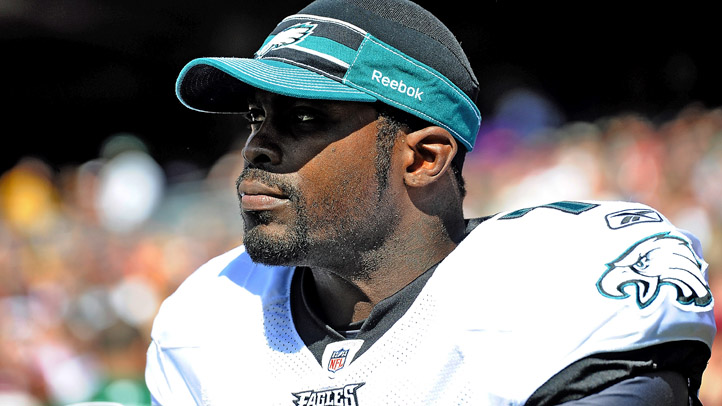 Eagles quarterback Michael Vick is officially entering the world of fashion, according to a report from the Wall Street Journal.
The Journal reports Vick will launch a clothing line of sports apparel on Wednesday called V7. The line will be sold exclusively at 30 Modell's Sporting Goods stores through 2012, with 25 of those being in the Philadelphia area. It will be launced in a licensing partnership with celebrity clothing-line mogul Ruby Azrak and former ICM talent agent Brian Sher, according to the Journal.
In a video interview, Vick told the Journal launching his own clothing line was "a long life dream."
It's been a memorable summer for Vick so far. On June 30 he married the mother of his children and longtime girlfriend Kijafa Frink in Miami.
Vick has taken several steps in repairing his image since serving 21 months in prison for his role in a dog-fighting ring back in 2007. Since joining the Eagles in 2009, Vick has partnered with the Humane Society and given numerous public speeches condemning animal abuse.
Yet while Vick has regained numerous fans since his release from prison, he still has plenty of detractors. A poll from Forbes back in February listed Vick as America's Most Disliked Athlete.
It remains to be seen what effect his reputation will have on the success of his line.
"If people were so down on him, they would not have voted for him to start in the [2011] Pro Bowl," said Sher to the Wall Street Journal.
"He did what he did," said Azrak to the Journal. "The reality is that people forgive."