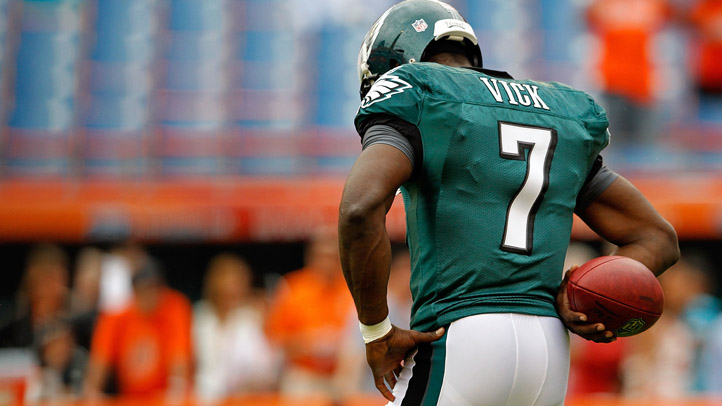 Eagles quarterback Michael Vick still has a long way to go to recover from his dog fighting legal mess. In a Forbes poll released Tuesday, conducted by Neilse and partner E-Poll Market Research, 60 percent of those polled described Vick as an athlete they "dislike," "dislike somewhat" or "dislike a lot."
Per Forbes:
"Vick, who has led a lot of these lists over the past couple of years, continues to struggle with casual NFL fans who know him mainly for his dog fighting legal mess, even as close followers of the sport love him. Vick's high awareness number (42 perecent) suggests he's a known quantity outside the hardcore NFL crowd.



"His awareness is up there with Peyton Manning, but a lot of it is people knowing him for the wrong reasons," says Stephen Master, VP of Sports for Nielsen."
Also topping the list behind Vick were NBA forward and ex-Kardashian beau Kris Humphries, NASCAR driver Kurt Busch and mainstays Tiger Woods and Alex Rodriguez.