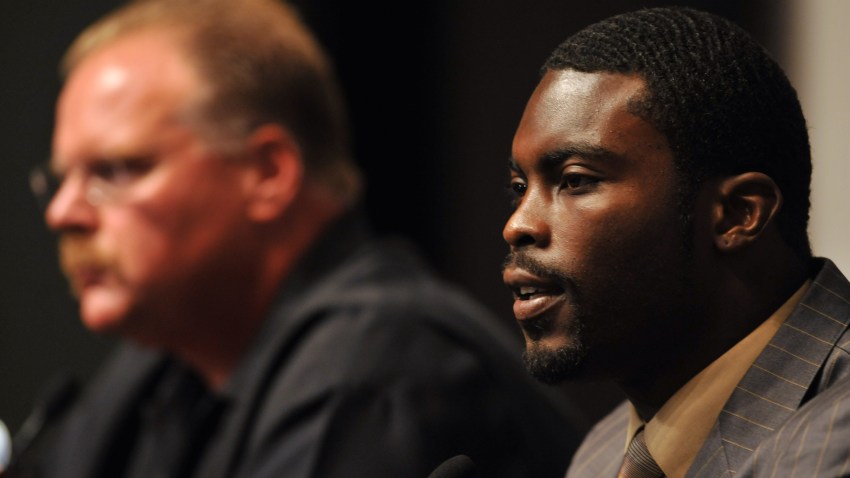 All across the Philly sports talk radio landscape, people are talking about Andy Reid's latest mistake -- allowing a quarterback controversy to begin again so quickly after anointing Kevin Kolb.
Most of these "analysts" rightly believe we haven't seen enough of Kolb to judge him yet, and that Michael Vick isn't a long term solution. Yet they continue to espouse this silly idea that Reid and the Eagles organization caused the controversy. In truth, not only did Reid cause no real controversy by "letting the masses see the forbidden fruit" of Vick's tantalizing and exciting nature, but he in fact justified one of his most controversial decisions in recent memory.
Besides trading Donovan McNabb within the division this offseason and placing the reigns of the franchise in Kolb's hands, what more controversial decision has Reid made than signing Michael Vick after two years away from the game? He was blasted from all sides for that move.
We can discuss at length the effectiveness of the wildcat offense and Reid's use of Vick over the last year. In some areas it proved useful and in others, it may have only disrupted the rhythm of the offense. But at the end of the day, the wildcat wasn't causing anyone to want Vick to supercede Kolb. What's important is Vick's play as a back up quarterback, and that is where he demonstrated real value that outstripes any contrived debate.
After watching his display on Sunday, Vick is clearly one of the best back up QBs in the league. Very few players could have navigated around that horrible offensive line and lead the Eagles so close to winning. And against the Detroit Lions this coming weekend, Vick may even be able to pull off a victory.
For $5 million this season, that kind of effective quarterback play is a good investment and a story that hasn't gotten nearly enough attention. Don't blame Andy for a controversy he never started -- praise him for the guts to make a controversial call that succeeded.