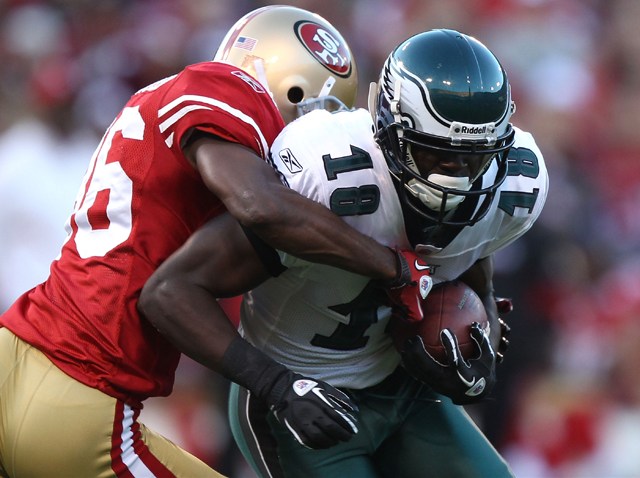 Tuesday is reportedly the day we're supposed to finally find out what's been ailing Eagles receiver Jeremy Maclin all off-season long -- an illness that has prevented the wideout from practicing. An illness that even compelled the team to sign former Giant Steve Smith to fill his role.

The Eagles still haven't revealed Maclin's diagnosis, but coach Andy Reid intimated the team would be announcing something before day's end. Meanwhile, Maclin's brother Andre told the Sporting News that this whole thing is much ado about nothing:
He's fine, he's fine. That much I can say.
This of course begs the question: If Maclin is fine, then why isn't he practicing? And why did the team feel his illness was so severe that they heeded to bring in Smith? I kind of wish a sports book were taking bets on this. You could throw down $50 on Groat's Disease and watch the presser with baited breath.

But the likely scenario is this: Maclin has some kind of common chronic ailment that he'll be able to play with. And it's also likely that doctors told him to forgo practicing until they could confirm that ailment and make sure everything was okay. After all, it's just the preseason. Better to sort this all out now and make sure there would be no potential complications for Maclin hitting the field. You can hold him out as a precautionary measure now and then let him loose once everyone is certain that what he has is treatable and not exacerbated by football.

That's the likely scenario. Obviously, the "undisclosed" part of this causes you to sometimes leap to darker conclusions. But all of that should be cleared up soon. Keep your fingers crossed.