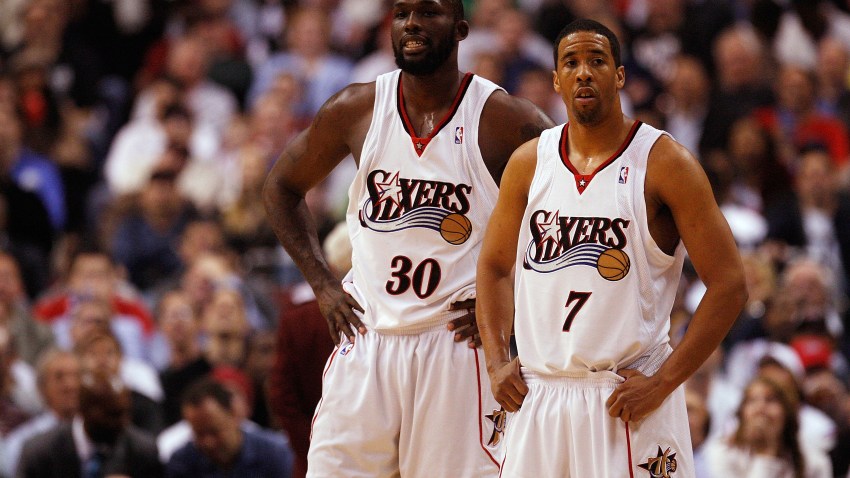 PHILADELPHIA (AP) — Rashard Lewis and Hedo Turkoglu scored 23 points each and the Orlando Magic tied a franchise record with 37 3-point tries in their 106-100 comeback win over the Philadelphia 76ers on Saturday night.
Courtney Lee contributed 18 points, Dwight Howard added 12 and Rafer Alston had 11 for the Magic (43-16), who rebounded from a disappointing 93-85 home loss to the Detroit Pistons on Friday. The Magic improved to 21-9 on the road, the third best record in the NBA.
The Southeast Division-leading Magic won all three games against the Sixers, their first season sweep of Philadelphia since the 1997-98 season.
Andre Miller had 23 points, eight rebounds and seven assists, Andre Iguodala scored 22, Willie Green added 19 and Thaddeus Young had 18 for the Sixers.
Orlando didn't take its first lead until midway through the fourth quarter and continued launching 3s the entire game. They attempted 21 by halftime, 30 after three quarters and wound up tying the franchise record of 37 set Jan. 13 at Sacramento. In that game, a 139-107 victory, the Magic also set an NBA record with 23 3-pointers converted.
The Magic also tied a Wachovia Center record with the 37 attempts.
Howard was in foul trouble most of the way and largely ineffective, despite also finishing with eight rebounds. Howard fouled out with 17.5 seconds remaining.
The Magic trailed 85-75 with 8:34 left before an 11-0 run gave them an 86-85 lead with 6:25 left. Lee scored eight of the 11 points.
Orlando led 99-95 with 2:05 left, but the Sixers tied it at 99 with Miller and Theo Ratliff hitting two free throws each.
Howard hit 1-of-2 free throws with 1:36 left for a 100-99 lead.
Iguodala missed a fadeaway jumper with 21.1 seconds remaining and Turkoglu was fouled. He made both free throws for a 102-99 advantage, and Iguodala then made 1-of-2 free throws to get the Sixers within 102-100 after Howard's sixth foul.
Turkoglu tossed the inbounds pass the length of the court to a wide-open Marcin Gortat, who sealed the win with a thunderous dunk.
Howard had just four points and played only 12 minutes after picking up his third foul with 6:50 left in the first half.
Copyright AP - Associated Press