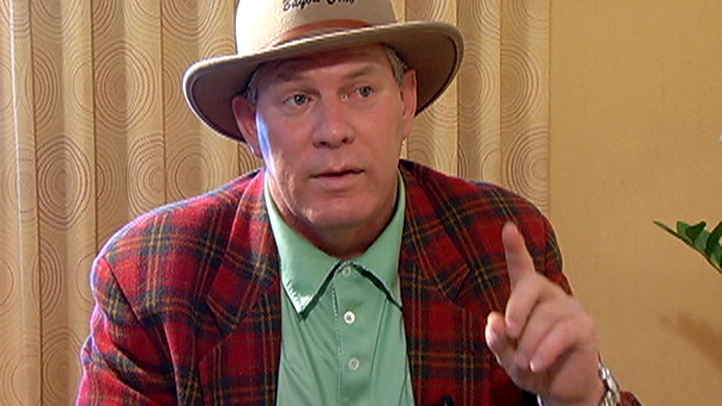 If you know anything about former Phillies outfielder Lenny Dykstra, you know that he's something of an unorthodox business guy (the editor's making me play nice on this one). And possibly a deluded has-been unable to go four seconds without uttering the word "bro." So it's only natural that Dykstra would somehow end up in cahoots with Charlie Sheen, supposedly helping the troubled star secure a $7-million loan to buy a new home:
According to TMZ.com, Dykstra helped the star of the Torpedo of Truth Tour secure a loan for his $7-million home that he closed on late last week…

As you may recall, Dykstra has had a home foreclosed upon and is being sued by numerous people claiming that the former Phillies star owes them a few ducats.
Indeed. I do remember that. You know who else remembers that? The collection agencies still trying to get money back from Dykstra.
Anyway, I have my fair share of doubts about this report. First off, why does Sheen need a $7-million loan? I mean, I hear he rolls with seven-gram rocks, but the man is worth millions of dollars and has already grossed more from his upcoming tour. And why would anyone giving out loans approve of Dykstra, who already filed for bankruptcy, as the middleman?
All of this reeks of Sheen trying to artificially bolster the financial reputation of his bestest bro.

In other Dykstra news, his son Cutter was dealt to the Nationals Sunday from the Brewers. Knowing Daddy's financial history, I hope Cutter has an extremely lucrative career to help fill massive debt hole he's set to inherit.