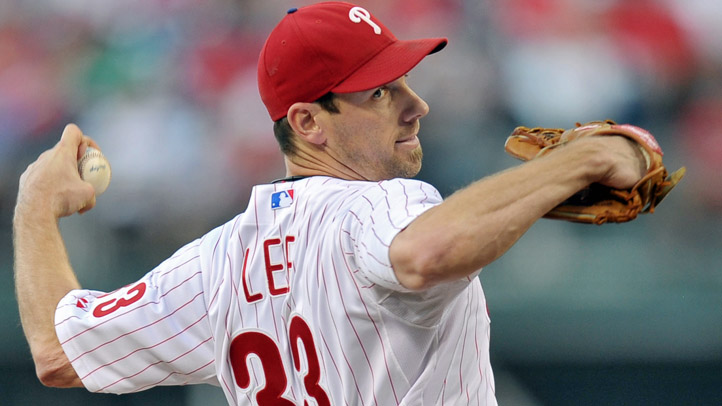 Cliff Lee did a little bit of everything Monday as the Phillies put away the Mets 10-0 at Citizens Bank Park.
Lee (14-7) pitched seven scoreless innings allowing three hits and three walks while striking out seven. He also had a hit and scored from first on a Shane Victorino triple. He even got a chance to bat in the bottom of the seventh, driving a ball the other way to the warning track in left.
"I thought it had a chance, but it was just a flyout," Lee said.
Lee along with David Herndon combined for the Phightins 17th shutout of the season.
"I walked a few guys and hit a batter. Not happy about that," Lee said. "But, they didn't cross the plate."
Lee explained exactly why walks are so frustrating.
"It's just giving a guy a free base and a chance to score when he didn't earn it," he said.
The Phils lefty got plenty of help from the offense. John Mayberry Jr. -- filling in for injured Raul Ibanez in left field -- and Hunter Pence each homered. And Carlos Ruiz and Placido Polanco -- back from the disabled list -- along with Pence pitched in with a pair of hits each.
Dillon Gee (11-5) started for the Mets. The righty was tagged for eight runs on seven hits and six walks in 3 2/3 innings.
The win put the Phillies at a Major League best 82-44 on the season. Same team face off Tuesday night when the Mets send lefty Jonathon Niese (11-10, 4.05 ERA) to the hill against Phillies rookie righty Vance Worley (8-1, 2.76).