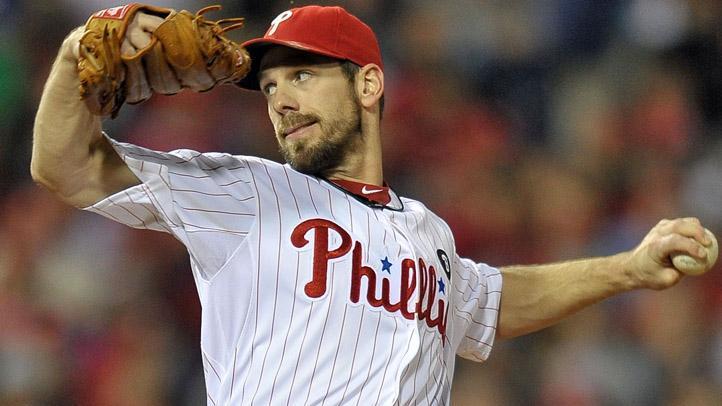 As the Phillies continue to stumble along here in 2012, fans can take some solace in the fact that they are doing it without three of their most important players. Both Ryan Howard and Chase Utley – arguably the two most important pieces of the lineup – haven't come close to appearing in a game this season, while Ace Cliff Lee has missed three starts due to an injured oblique.

But there is a light at the end of the tunnel, and it's that the Phillies have received positive news regarding all three players in the past week.

First, Cliff Lee. The Phillies have lost all three starts that Kyle Kendrick has made in his absence, and Kendrick's inability to go deep into games has also put a burden on the bullpen, who has to be relied upon in the last four innings or so. With Lee back in the rotation, it allows the Phillies to move Kendrick back to the 'pen, where he can serve as a long reliever, while giving the rest of the relief crew some much needed rest during his starts.

And according to Todd Zolecki, Lee will return to the hill this week, after successfully completing another bullpen session to ensure that he is ready to go.
If he continues to feel OK -- and there is no reason to think he will not -- he will face the New York Mets on Wednesday at Citizens Bank Park. Kyle Kendrick, who had been starting in Lee's place, will return to the bullpen.


Later in that column, Zolecki talks about Chase Utley, who is also making progress with his injury. He is reportedly not experiencing any ill-effects of his injury, and while there are no immediate plans for him to begin his rehab in earnest, it certainly appears as if though he is progressing quite well.

If that news wasn't enough, the Phillies also learned that Ryan Howard, who has been out following his Achilles injury suffered in last year's NLDS, is taking another step towards returning. This time, Zolecki with the assist,
.
Ryan Howard is progressing in Florida. Is expected to intensify workouts this week. Means hitting, running and weight bearing exercises.


It's definitely a step in the right direction for Howard, who had to be shut down during spring training due to an infection appearing at the site of his surgery.
Neither Utley nor Howard have a definitive date to return, and it's safe to say that both will need at least a couple of weeks to get ready before they can get back into the lineup. Even with an accelerated timeline, they won't be in the lineup until the first part of June, at the absolute earliest.

It's good news, but both Utley and Howard have a ways to go before they can actually contribute to the team. The Phillies can only hope that their rehab doesn't experience any further set backs, because, the way things are going now, they cannot afford to be without an effective offense for much longer.

But, hey, Cliff Lee!