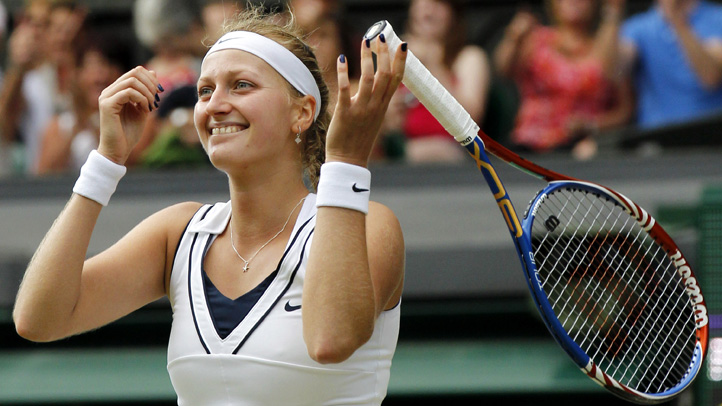 Petra Kvitova won her first Wimbledon championship Saturday, defeating Maria Sharapova 6-3, 6-4 in in an unexpected upset.
Despite entering the match as the undisputed underdog, the 21-year-old Czech lefty betrayed no nerves in her playing.
She never lost confidence, and she kept three-time Grand Slam champion Sharapova on the defensive with her slices and powerful serve.
Sharapova had been heavily favored to beat Kvitova. She hadn't lost a set heading into the final, but during her match with Kvitova she double-faulted six times.
The set was closely watched from the Royal Box by Kvitova's countrywomen—and fellow Wimbledon champs—Martina Navratilova and Jana Novotna.
"It's hard to find some words, to see the great players in the Royal Box," Kvitova said afterward.
Her win marks her fourth title this year and her biggest win yet.
It also makes her the first left-handed woman to win Wimbledon since Navratilova did in 1990, as well as the eighth woman to win her first major at Wimbledon.
One of the other eight was Sharapova, who beat Serena Williams there in 2004 when she was 17 years old.