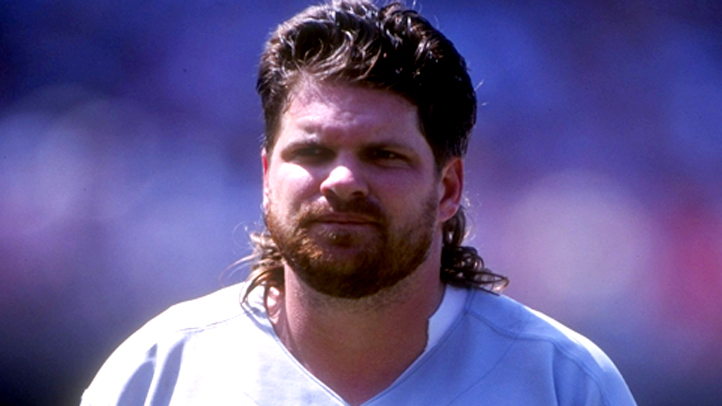 Yesterday, before the Home Run Derby, due to serendipitous circumstances, I was part of a radio interview with Phillies legend and current ESPN broadcaster John Kruk.

Kruk was remarkably candid about players bailing on the All-Star Game this year, and his own attitude towards having to play in one. You can listen to the interview here, but these are some of the choice snippets if you prefer reading them.

On absentees:
"I understand guys are injured… But you still should be here if you can… You got voted in by the fans. The fans wanted you here. You should be here."

On his third All-Star Game:
"To be honest with ya, '91 was unbelievable because it was my first one. '92 was another unbelievable because it was in San Diego, who you know two years prior I just got traded from… and then the third one honestly in Baltimore, I didn't want to go."

On playing in that game anyway:
"I was told (by MLB) that I had to play. So things are different now. So you know, I was told I had to play. These guys are told, you know, these guys now are making the decisions that Major League Baseball should be making."

On drinking during the All-Star break if you weren't an All-Star:
"There's a lot of different things that went on, but nothing baseball-related."

Kruk's main point about players at least showing up at the game to tip their hat even if they can't play is hard to argue with. It's not exactly digging ditches to head out to an All-Star game and soak in a bit of adoration for five minutes before bailing and hitting a club.

Kruk goes on to illustrate just how much the game has changed in the short amount of time since he's retired. Baseball, he intimates, used to FORCE players to play and now they can't do that. In Kruk's case, he wanted to bail on that third All-Star game due to a shoulder injury, but most guys who pull out do so because they simply don't want to deal with the hassle, which depicts baseball players in a pretty ungrateful manner.

Everything's relative, I get that. I could see not wanting to bother with attending an All-Star game if you're a perennial baseball superstar. And MLB shouldn't have to strongarm injured players into participating. But Kruk is right. The fans were nice enough to vote you in. Get your ass to the stadium.