July will be a big month for SoCal volleyball star Kerri Walsh Jennings, who will pose nude in ESPN The Magazine's Body Issue and make her beach sport comeback in Long Beach, Calif., before she tries for her fourth gold medal.
The mother of three announced Tuesday in an exclusive interview with NBC4 Southern California her plans to represent America in the 2016 Summer Olympic Games in Rio de Janeiro. But first, she will compete on the SoCal coast in the ASICS World Series of Beach Volleyball on July 22.
"I'm coming back because I want to do it better," she said. "I have so much more in me... I feel like I'm just scratching the surface."
The Long Beach tournament will be Walsh Jennings' first competition since giving birth to her third child in April.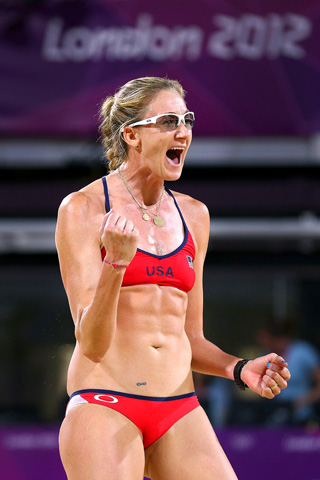 "Rio gold, baby. That's my goal," she said. "Long Beach is where my road to Rio starts."
The three-time Olympic gold medalist's return to the sand will come just 10 days after she bares it all for ESPN The Magazine in its annual issue meant to celebrate the "vast potential of the human form" seen in athletes' bodies.
"Getting back in shape is a big duty, and I take my responsibility very strongly," she told NBC4 Southern California. "I'm working my way back. It's a process."
Walsh Jennings will be alongside 20 other nude sports stars including San Francisco 49ers quarterback Colin Kaepernick, drag racer Courtney Force, and 77-year-old golfer Gary Player.
ESPN The Magazine's Body Issue will be in stores July 12.