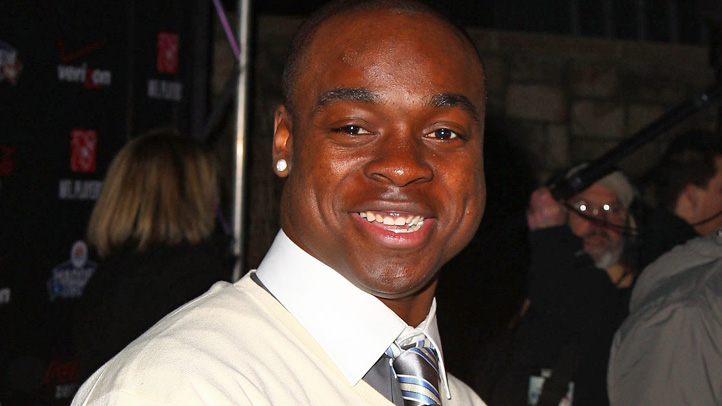 All of the good news surrounding the Eagles this preseason was marred somewhat by two major health scares: The seizure that DT Mike Patterson suffered on the practice field, and the mysterious cancer scare that plagued WR Jeremy Maclin and kept him out of training camp. But now the cloud over both players is lifting away. Patterson notched a sack against Cleveland last week, and now Maclin tells ESPN that he will, indeed, start for the Eagles in Week 1 against the Rams.
"I feel fine. I feel ready... I feel all right conditioning-wise," Maclin told reporters Sunday. "It's just getting back out there and running routes, I haven't done that in a while, so there's definitely some work I need to do, but I think I'll get back to my normal self pretty soon."


And that's a big relief to Eagles fans who have seen this offense occasionally sputter in the preseason. Maclin doesn't have the Q rating of DeSean Jackson or Mike Vick, but his presence on the field makes it a whole lot easier for those two men to make breathtaking plays. With Maclin and Jackson on the field together, defenses are essentially forced to leave one deep threat in single coverage, which Mike Vick will always be happy to take advantage of.

This good news from Maclin was far from a given. ESPN says the symptoms Maclin experienced were similar to people suffering from lymphoma, which is a terrifying thought. That scared the Eagles enough to bring in Steve Smith as insurance in case Maclin was too sick to play this year, or perhaps ever again.

No one has yet to figure out why Maclin experienced those cancer-like symptoms, but tests clearly showed he's free from any life-threatening illness. It's a mystery, but it's also something of a happy one since Maclin is now ready, at long last, to bring this Eagles offense back to full strength. Enjoy watching him this season. It almost didn't happen.