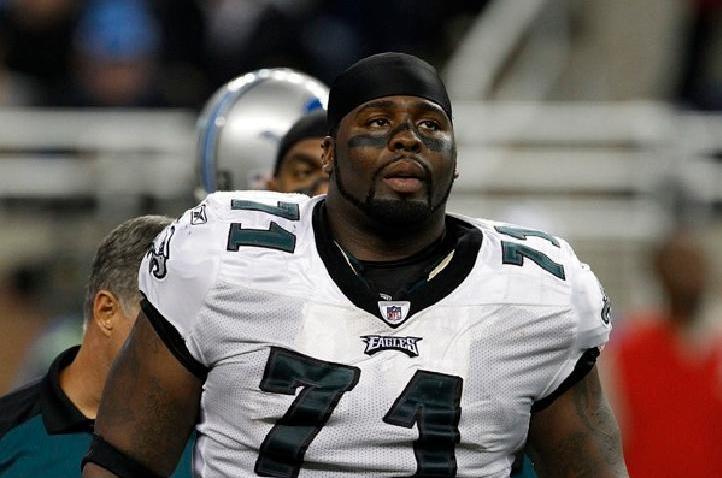 Eagles offensive tackle Jason Peters is in need of surgery after re-rupturing his Achilles tendon, according to CSN Philly.
A league source told CSN's Derrick Gunn that Peters ruptured his Achilles tendon again after the Roll-a-Bout he was using to move around malfunctioned.
Peters was moving around in his kitchen when the Roll-a-Bout broke and he fell on his face, re-injuring his Achilles, according to CSN Philly.
Peters initially injured his Achilles on March 27 while training in Texas and underwent surgery on April 2. CSN reports his latest injury will set his recovery back another three weeks and he likely won't play at all in the upcoming season.
Peters plans to sue the manufacturer of the device, according to CSN Philly.