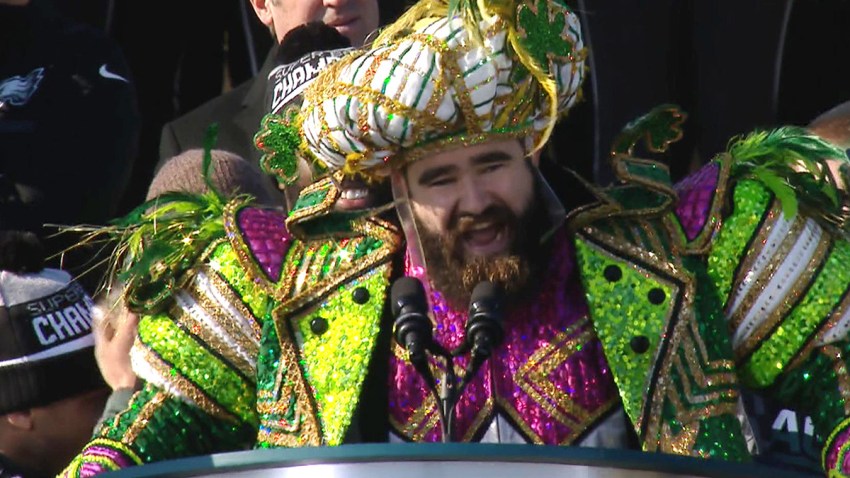 First a Super Bowl champ, then the "Mayor of Philadelphia," and now a ... Mummer?
Jason Kelce will continue to prove that he is a man of many skills on Sunday when he marches along Main Street in Manayunk in the annual Mardi Gras Parade.
Kelce will be joining the Avalon String Band, one of 16 string bands in the parade, the same group that let Kelce borrow the bright and colorful suit he famously wore to the Eagles' Super Bowl celebration parade.
Mardi Gras parade goers can expect to see Kelce donning the very same suit, which came from an Avalon performance a decade ago.
Not only is he borrowing a suit and marching along with the band, Kelce will be playing baritone saxophone during the celebration.
Yes, the Eagles All-Pro center does in fact play the saxophone. He, along with his high school, visited Central High School in Philadelphia on Thursday in support of music.
Avalon will be in the 13th position out of the 16 string bands on Sunday. Each band is expected to make around four stops beginning at 1 p.m.
No word yet if Kelce plans on making any speeches.