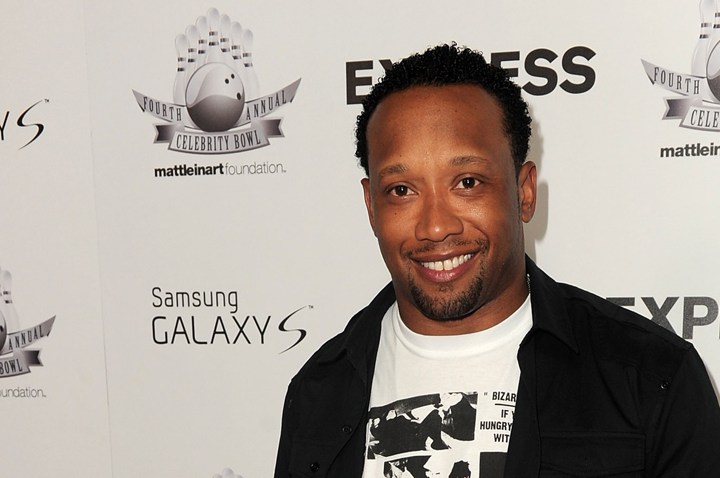 Jamal Anderson amassed over 7,000 total yards and 41 touchdowns in his eight-year NFL career with the Atlanta Falcons. In 1998, he led the league in rushing and the Falcons to Super Bowl XXXIII before they lost to John Elway and the Denver Broncos. Many may know him best as the man who originated the "Dirty Bird" touchdown celebration. A knee injury prematurely ended his career in 2001, but he has since appeared as an analyst with ESPN and CNN Newsroom and still lives in the Atlanta area.
We caught up with Anderson on Friday to dissect Sunday night's showdown in Atlanta.
A lot of folks are down on the Falcons after last week's loss in Chicago. How much of that was the Bears?
"It's funny to me how people forget that the Bears were in the NFC title game last year! Clearly, (Brian) Urlacher and company can play defense! But that being said, high expectations for the Falcons are valid, especially when you consider the offseason acquisitions of Julio Jones & Ray Edwards. This team (the Falcons) did have a 13-3 record last year."
What do you expect out of Mike Vick Sunday? What added pressure will he feel returning to Atlanta?
"There is certainly tremendous intensity surrounding Mike's return to Atlanta. Vick's reemergence as a star in the NFL makes many of the fans in Atlanta even more frustrated because he is not doing it in this city.
Mike still has lots of fans in Atlanta, but he has been, and remains, a lightning rod because of his past. As for me, I expect Mike to be ready to shine come Sunday. Pressure comes with the position, so it's natural to deal with it. But how many quarterbacks can claim a comfort level in another team's stadium like Vick does? That's very rare. If the Falcons fail to get to Mike early, who knows how the Dome will sway. We learned this from his last visit (a 34-7 Eagles win in 2009), and he wasn't even the starter!"
How important is this game for Matt Ryan with Vick in town? How will Ryan handle it?
"In the grand scheme of things, it IS only game two of a long season. Not so for this city. Many around town see this game as an opportunity for Matt Ryan to finally supplant Mike Vick in the hearts and minds of Falcons fans. I expect Matt to step up on Sunday. Frankly, if he does not, the fallout in Atlanta could be intense after starting the season 0-2 with a loss to Vick in the DOME.
What are the three things Eagles fans need to know about the Falcons?
"Matt Ryan is pretty darn good in the dome!
The Falcons wideouts love to accept the challenge of playing against top flight cornerbacks. Expect Roddy White to be fired up, which means rookie Julio Jones will be as well.
Ground attack is the #1 KEY for the Falcons. If they can run well, this will bode well for the Dirty Birds."
That being said, can the Eagles run defense, exposed against St. Louis last week, stop Michael Turner?
Linebackers and safeties are huge in stopping the running game, two things that are not the most solid for the Eagles defense. That said, the Eagles defensive line is tough. You can stop anyone, on any given day. The Eagles will have to own the line of scrimmage in order to do this. Not an easy task against the Falcons. The battle upfront (between the offensive and defensive lines) is huge, as always.
The Falcons will win if...
"They run well and contain Vick and McCoy. They MUST slow those two down."
The Eagles win if…
"#7 (Vick) is huge on Sunday. His play will dictate all the emotions in the dome, for everyone! If they can keep Turner and the Falcons ground game in check as well, that's a big step."
So what's your prediction?
"I really do not think the Falcons can afford to lose this game at home. As tough as the Eagles are going to be to beat, the Falcons have to win. No, the season is not lost if they do not win..... But starting 0-2 in the NFC is an awful prospect. The Eagles will be more than a handful, and many in this city are really hoping the Falcons are ready this week. There is NO doubt in my mind that the Eagles will be."