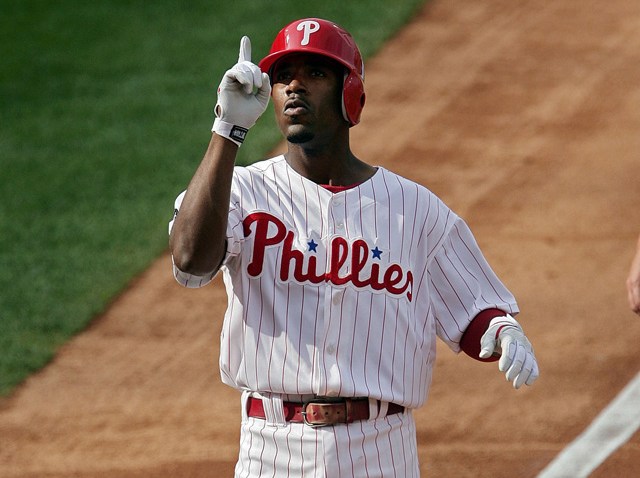 Jimmy Rollins is taking over the Ben Franklin Parkway Tuesday, April 13 to try and break the current Guinness World Record for "Longest Batted Ball" as part of Red Bull Ball Park Cranks.
Can our favorite shortstop "step up to the plate" and shatter the 576-feet record?
We're pullin' for ya J-Roll.
Popular Science Magazine backs the event, which will shut down the Parkway from 10 a.m. until 2 p.m.
"This is a rare opportunity to see what happens when you throw the latest technology into the mix. The team on this project has done an impressive job determining the exact factors necessary to make the impossible became reality. We've got a world-class athlete using tools developed by brilliant sports scientists, so I think we're in for a record-setting day," say Popular Science editor Jake Ward.
It's definitely going to be a tough one, but if anyone can do it, it's Jimmy Rollins.
"As a kid, I've always dreamed of hitting a ball further than the eye can see. Impossible? Not with the team I have backing me. Red Bull Ball Park Cranks is a huge leap for the possibilities that lie ahead for sports, and I'm excited to be a part of it," Rollins said in a statement.
And you should be, too. Get out to the Parkway and cheer our World Champ to history, er, victory!