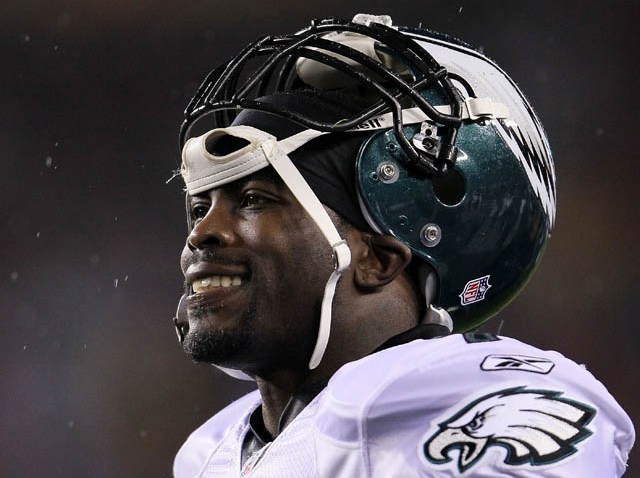 Michael Vick currently leads the NFL in passer rating and has led the Eagles to three straight wins and first place in the NFC East. He graces the cover of Sports Illustrated this week, and more than a few people are talking up both a Super Bowl appearance and a possible MVP run for the Eagles QB. Impressive, yes?

Not if you're KC Joyner of ESPN who argues that Vick's recent success has been the byproduct of luck and that the QB is making poor decisions on the field.

Via Sheil Kapadia at philly.com:
A bad decision is defined as when a quarterback makes a mistake with the ball that leads to a turnover or a near turnover (e.g. a dropped interception, a fumble that is recovered by the offense, etc.). Common instances of this include forcing passes into coverage, staring at receivers or not seeing zone defenders in a passing lane.

It is a subjective metric, but it is also one that throughout the years has done a very good job of identifying which quarterbacks are taking too many risks, and Vick certainly fits that bill.

The game-video analysis shows him as having made 12 bad decisions in 202 dropbacks. (The dropbacks in this case include plays that were nullified by penalties but do not include spiked passes or sacks.) That equates to a 5.9 percent bad-decision rate. That means one out of every 17 passes Vick has thrown this season have been unnecessarily risk-laden.

To put that total into perspective, consider that Chicago Bears fans were almost ready to run Jay Cutler out of town last season in large part because of his risk-taking, and he posted a bad-decision rate of 3.4 percent. Vick's current rate is nearly 75 percent higher.
Now, you can take the easy way out here and accuse Joyner of being a nerdy stat nerd who uses nerdy math to trick you. He probably never kissed a girl! But a lot of what Joyner says is plain to see out on the field. Vick fumbled twice against the Giants. He takes on too much contact. He holds onto the ball for far too long at times. That's all true.

The problem with Joyner's analysis is that it fails to account for just how unique of a player Vick is, and how his singular talents render a lot of the above points irrelevant. Maybe he forces the ball into coverage too often. But that's because his receivers are fantastic, and more often than not make the play. Maybe he stares at receivers. But it hardly matters when he's placing the ball precisely where they can catch the ball and the defender can't. Maybe he holds onto the ball too long, but that allows him to make big passes down the field or break off 50-yard runs. Joyner already said the metric is subjective, and it's even more so when concerning someone like Vick. To say Vick hasn't been picked off this year is simply a matter of luck is lazy. He's certainly had his share of good fortune, but his abilities also allow him to perhaps take risks other quarterbacks can't.

Also, KC Joyner is a NERDDDDDDD!!!!