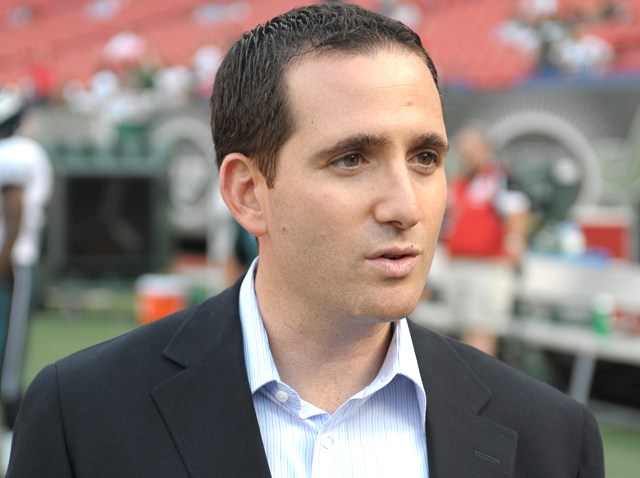 Three weeks back, on the last day of roster cuts, the Eagles released cornerback Joselio Hanson. At the time, I wasn't too worried about the move. Sure, it would have been nice if the Eagles could have gotten something back for Hanson in a trade, but ultimately the fourth corner is little more than an injury insurance policy.
Only a few days later though, Hanson was back in the fold. Apparently he initially refused to take a pay cut, but realized afterward that the reduced salary was still better than what was offered by other teams.
So, after a little bit of drama, general manager Howie Roseman and the Eagles seemed to come out on top. They kept a solid player at a discount. It was the last of an offseason's worth of smart moves. All the preparation for this free agency period, the aggressive signing of stars like Nnamdi Asomugha, Cullen Jenkins and Jason Babin, has already started to pay off.
But for all that the Eagles front office did to outmaneuver the competition, stealing players away from division rivals (WR Steve Smith) and wowing the league with their salary cap smarts, they have been remarkably shortsighted on some smaller matters.
The normal idiom is "penny wise and pound foolish," describing a person that does all the little things right but throws larger chunks of money away. In some ways, the Eagles front office has displayed the opposite problem.
They made a ton of big moves that look great right now. Grabbing all these Pro Bowlers was remarkable. Based on those decisions, the team should be Super Bowl-bound.
So what's holding them back? The small things. There were plenty of cheap, starting-caliber (if not Pro Bowl quality) linebackers on the open market. Instead, the team went with a fourth-round rookie and two other young, unproven players. That decision may have cost them a win at Atlanta.
The late reshuffling of the offensive line hasn't hurt the Eagles. But the rookie kicker and punter don't look confident yet. We'll see if that becomes a problem down the road.
Meanwhile, in two games, Hanson has played just three snaps. 3. Not that the Hanson signing precluded bringing a linebacker in, but wouldn't the money have been better spent on a linebacker insurance policy?
The Eagles went to such great lengths to win the offseason, but failed to fill a few crucial holes. With some luck and some adjustments, those oversights don't have to cripple the team's Super Bowl chances. But they sure are making things a lot harder on themselves.