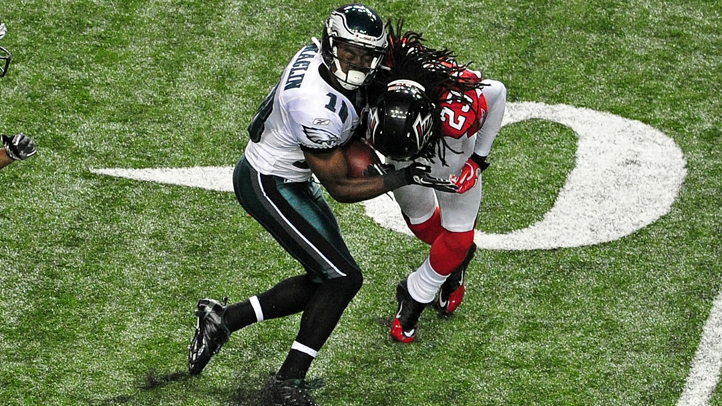 "Unbelievable! Unbelievable that he has done it again!"
Chris Collingsworth's reaction to Dunta Robinson's violent helmet hit on Jeremy Maclin during last night's game.
Last year, he did it to DeSean Jackson, knocking him out of the game.
"He's two for two now," Maclin said. "Fortunately, it wasn't as bad as Jack's was last year."
Robinson was fined $50,000 last year for the hit on DeSean, but says he doesn't expect to be fined this year.
Fine? Suspension? Kicked out of the league?
How should Dunta be punished?