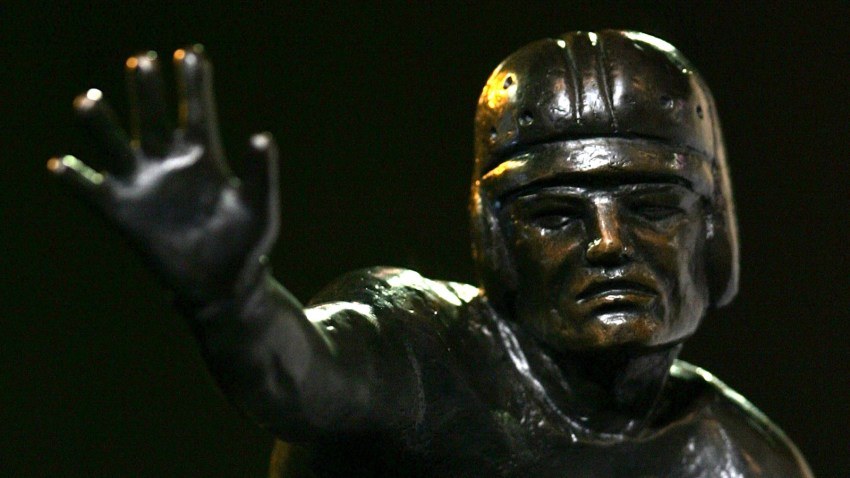 There are 926 Heisman voters, 55 of them are the living trophy winners and there's one fan vote. The other 870 are media members like the voice of Cal Basketball, Roxy Bernstein, who also broadcasts a national college football radio game of the week and was nominated to become a Heisman voter for the first time this year.
"They break up the country in different regions and they try to spread it out and give each region the same amount of weight," said Bernstein. "For example, I got my vote from a former Heisman winner."
That trophy winner is Bay Area native Gino Torretta who starred at quarterback for the University of Miami after playing at Pinole Valley High School.
So here's the process as Torretta brought Bernstein into the fold:
"Gino nominated me to the committee and then it goes to a regional director and he sees where you work and what kind of involvement you have with college football," Bernstein said. "He makes his judgment upon where you should stack up among the people nominated as new voters and how many spots will open in your area, and because I'm calling national games every Saturday they moved me right near the top."
Soon after, they sent him a ballot for an online vote of his top three candidates.
So how does a guy who welcomes you into his home with an Oski-adorned Cal doormat vote with a Stanford Cardinal on the ballot?
"It really came down to what to me was the most outstanding performance on the field this season," Bernstein said, "and I voted for Gerhart."