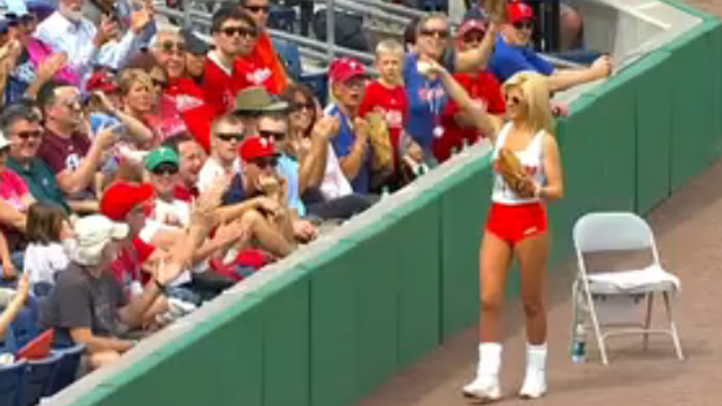 Spring training is a time during pre-season where players get to practice, play and make mistakes. This year, even the ball girls are getting in on the blunders.
The Philadelphia Phillies and Tampa Bay Rays were in the top of the sixth inning this weekend when Rays' hitter Shelly Duncan hit a ground ball that bounced into left field foul territory.
The ball was ruled fair, but a Hooters ball girl picked it up with her glove and handed it to a fan in the stands.
The embarassing move wasn't a total loss.
"She has no idea that she has interfered with the play," the announcer said. "But she's making a young fan very happy with that ball."
Once she realized her mistake, the woman covered her face with the same glove and sat down. Her name hasn't been released.
This is the second time this week a Hooters girl made this mistake on Bright House Field, where the Phillies play their spring games. On Wednesday, another ball girl took a fair ball for a foul one in a game against the Washington Nationals.