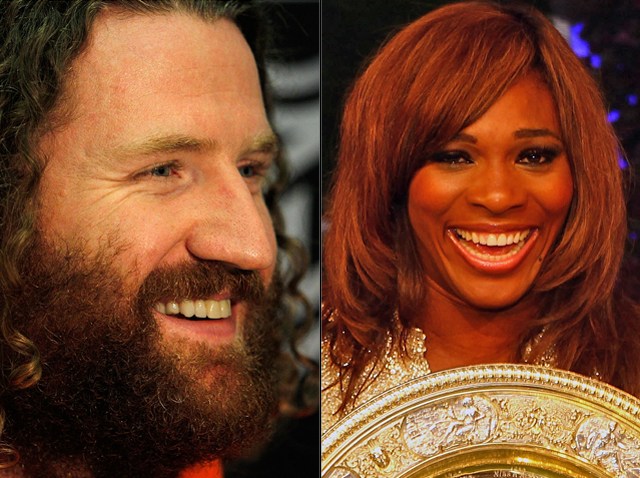 Who would have thought rough and tough Flyers winger Scott Hartnell would ever swap his skates for tennis sneaks?
Well, to have the opportunity to play against Wimbeldon Champion Serena Williams, there's a heck of a chance he wouldn't pass that up.
"Serena is the best in the world and to go up against her is truly an honor," said Hartnell
The two will battle it out at the Villanova Pavillion on Tuesday at 7:30 p.m. The clash of the athletes goes down at halftime during the World Team Tennis match between Serena's Washington Kastles and the Philadelphia Freedoms.
But it gets better. Since it's a doubles celebrity match, Hartnell is paired with Sports Final's Howard Eskin while Williams will pair with Comcast SportsNet's Michael Barkann.
"I'm looking forward to this opportunity, Hartnell added. "I'm a huge tennis fan. Maybe I can pick-up a few pointers to improve my tennis game."
Let's hope for Serena's sake that he holds back the biting, punching and other violent infractions he is known for on the ice.
To get a live glimpse of the fun, go to the Comcast website for tix.
Fan, follow and download: Get the latest from NBCPhiladelphia.com anytime, anywhere. Follow us on Twitter, Facebook and NBC Philadelphia. Sign up for our sports newsletter. And, get breaking news delivered right to your mobile phone -- just text PHIBREAKING to 639710 to sign up. (Message and data rates may apply.)