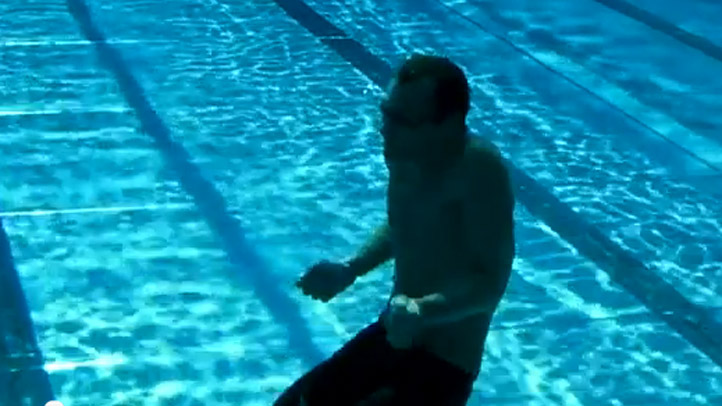 The U.S. Olympic Swim Team has put a splashy spin on Carly Rae Jepsen's "Call Me Maybe."
Most of the U.S. swimmers get in on the act including Michael Phelps, Ryan Lochte and even Havertown, Pa.'s Brendan Hansen.
Hansen shared the video with the world over his Twitter feed Thursday afternoon.
"Call me maybe" USA Olympic swim team edition. Enjoy! Hope you guys like this it was a blast making it.
In the video Hansen shows off his dance moves underwater -- seriously is that the robot?
Well don't expect to see that move on land anytime soon.
"My underwater dancing is much better than on land," Hansen tweeted. "Trust me #CallMeMaybe."
Also see if you can spot New Jersey's Rebbecca Soni and Wilmington, Del.'s Andrew Gemmell in the video.
Olympic swimming starts Saturday including Hansen swimming in the 100M breaststroke preliminaries.
Enjoy it and follow our local athletes on Twitter to see great posts like this first. We gathered them all in one list for you to subscribe to.
---
Text OLYMPICS to 639710 for text alerts on results, Medal Counts, breaking news and a daily "Who to Watch" guide during the Summer Games.
Sign up for our Olympics Newsletter.
Follow our 40 Local Olympians on NBC10 and on Twitter.
WATCH THE OLYMPICS LIVE ONLINE.
And download our Olympics APPS.
#NBCOlympics #Olympics #London2012